...
3.  In the activation window, enter your user account and password as they are written in the activation slip.
4.  Click on Login: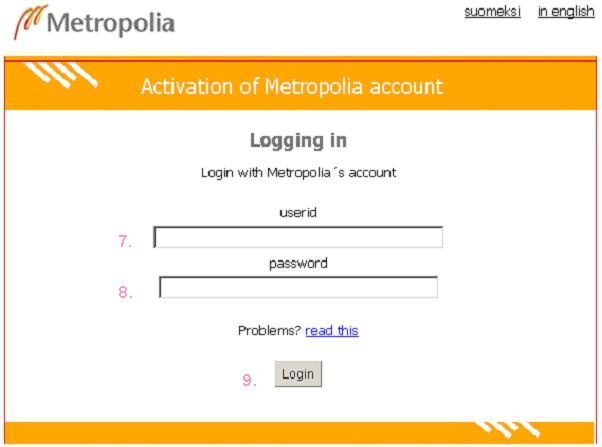 5.   After logging in, read General Policy on the Use of Information Systems and Regulations for Handling EmailRead and accept Metropolia policy, regulations and terms and conditions.
6.  By clicking on I agree you agree to comply with the rules: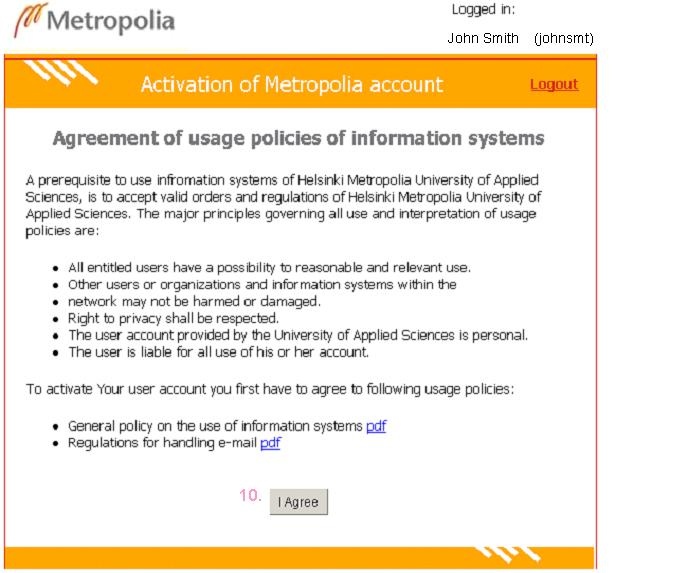 Image Removed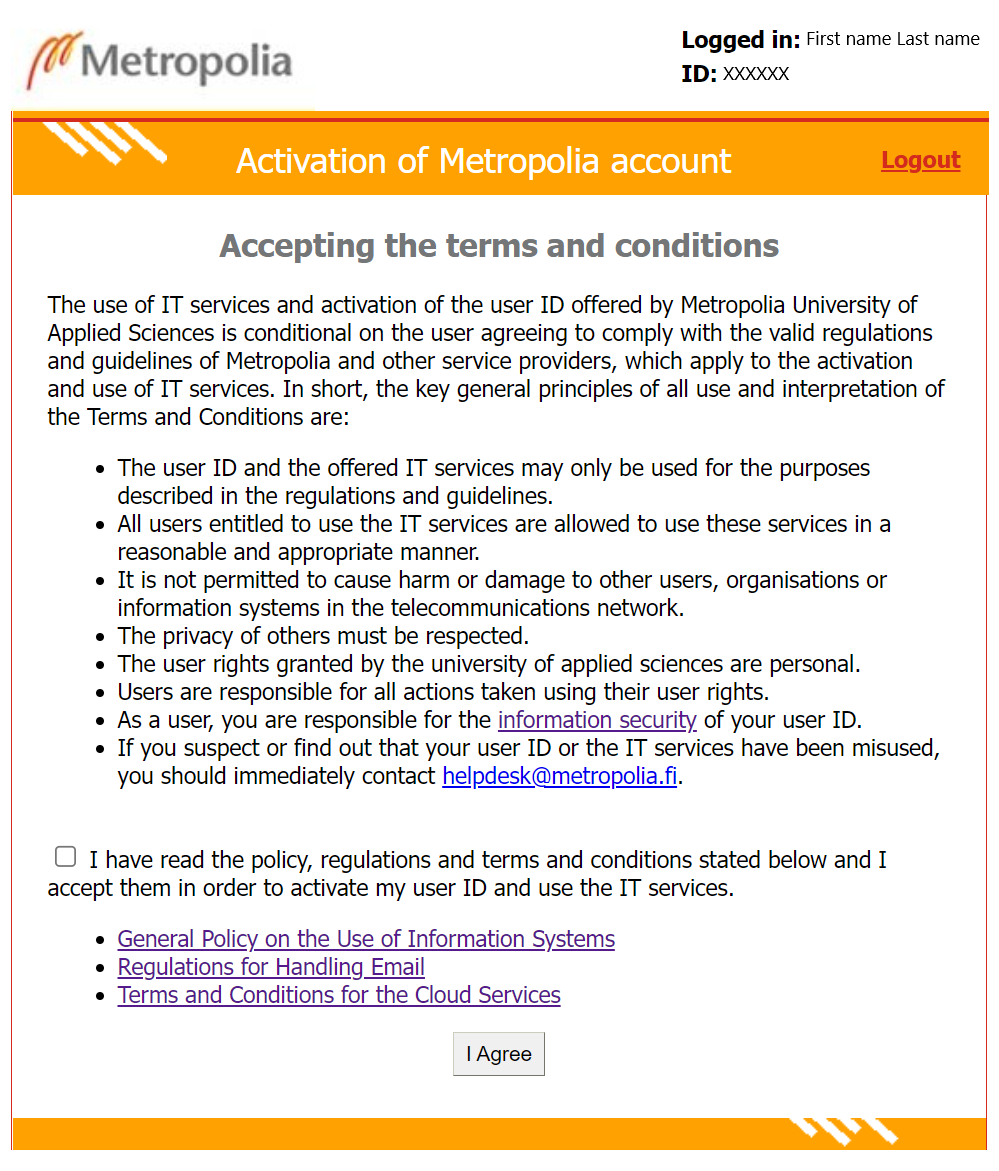 Image Added
7.  In the New password field, type a new password. The password must be at least 8 characters long. Retype the password in the Confirm new password field. Click on Change password.
...