Subtitle Edit
Tämä ohje on tarkoitettu tietohallinnon ylläpitämille koneille.
1. Jos olet etänä, niin avaa VPN-etäyhteys.
2. Avaa Software center.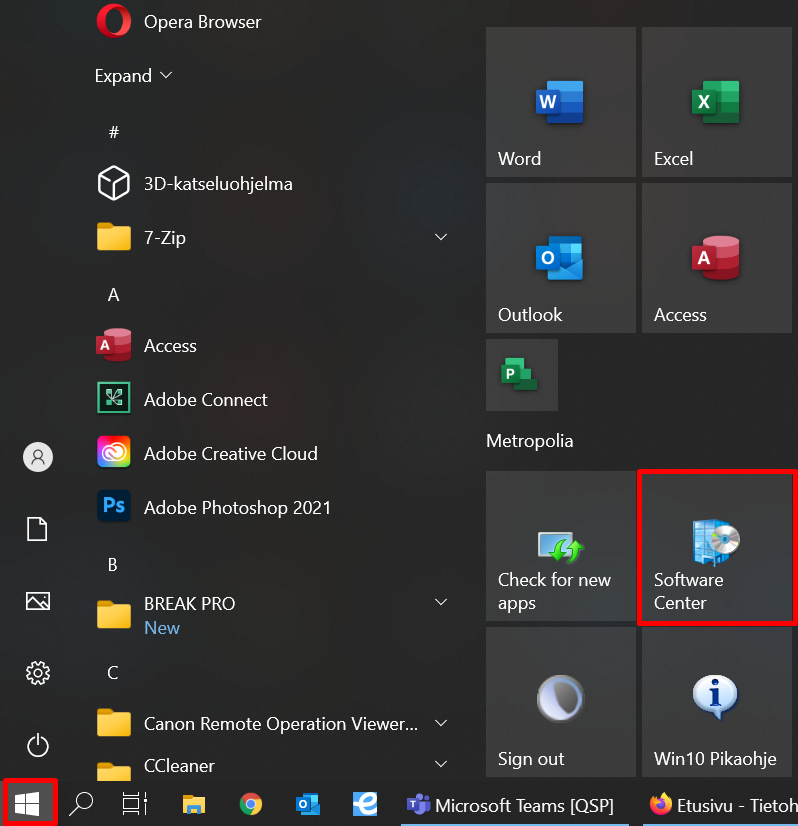 3. Applications kohdassa valitse All.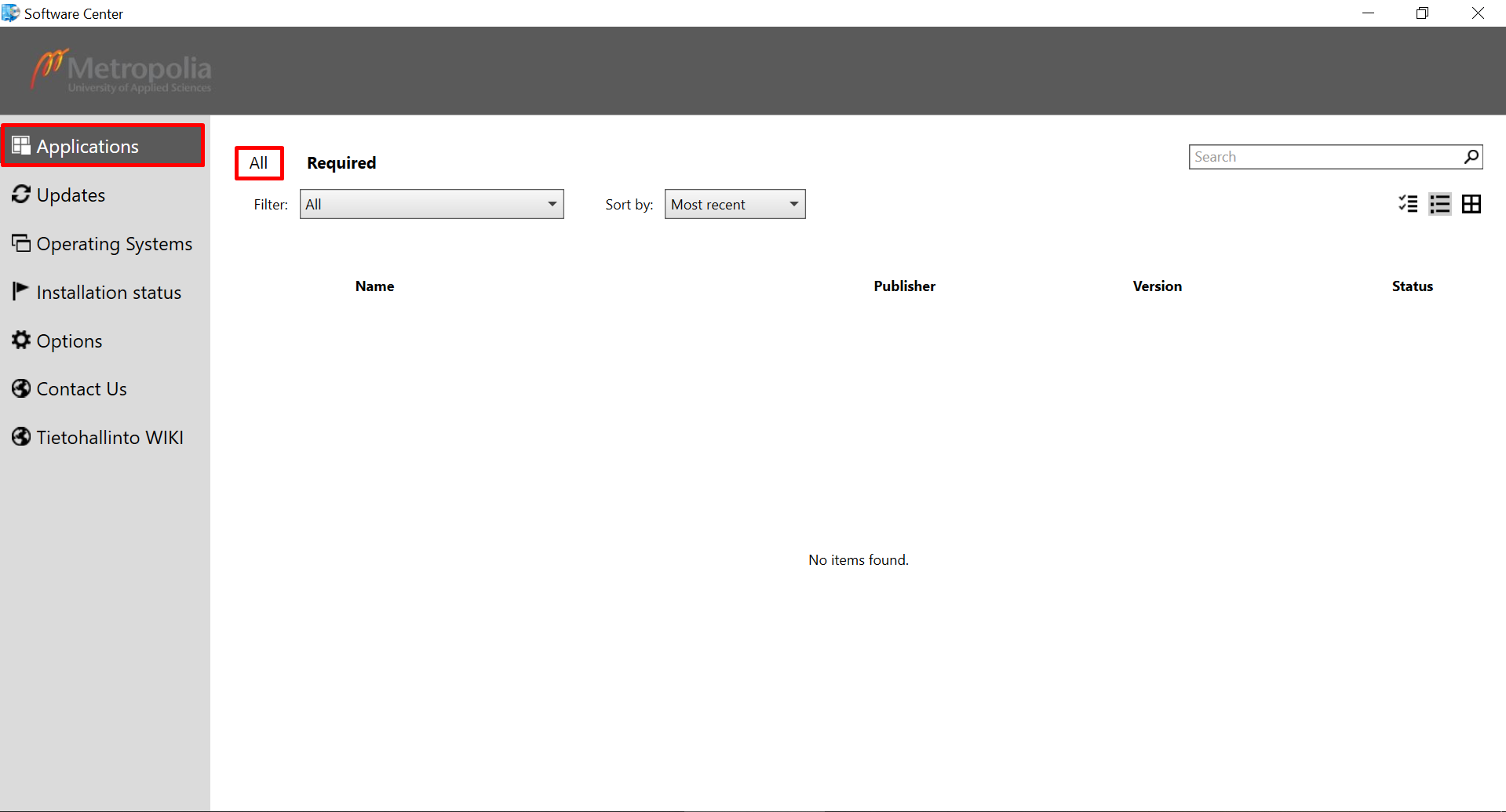 4. Valitse listasta Subtitute Edit 3.6.3.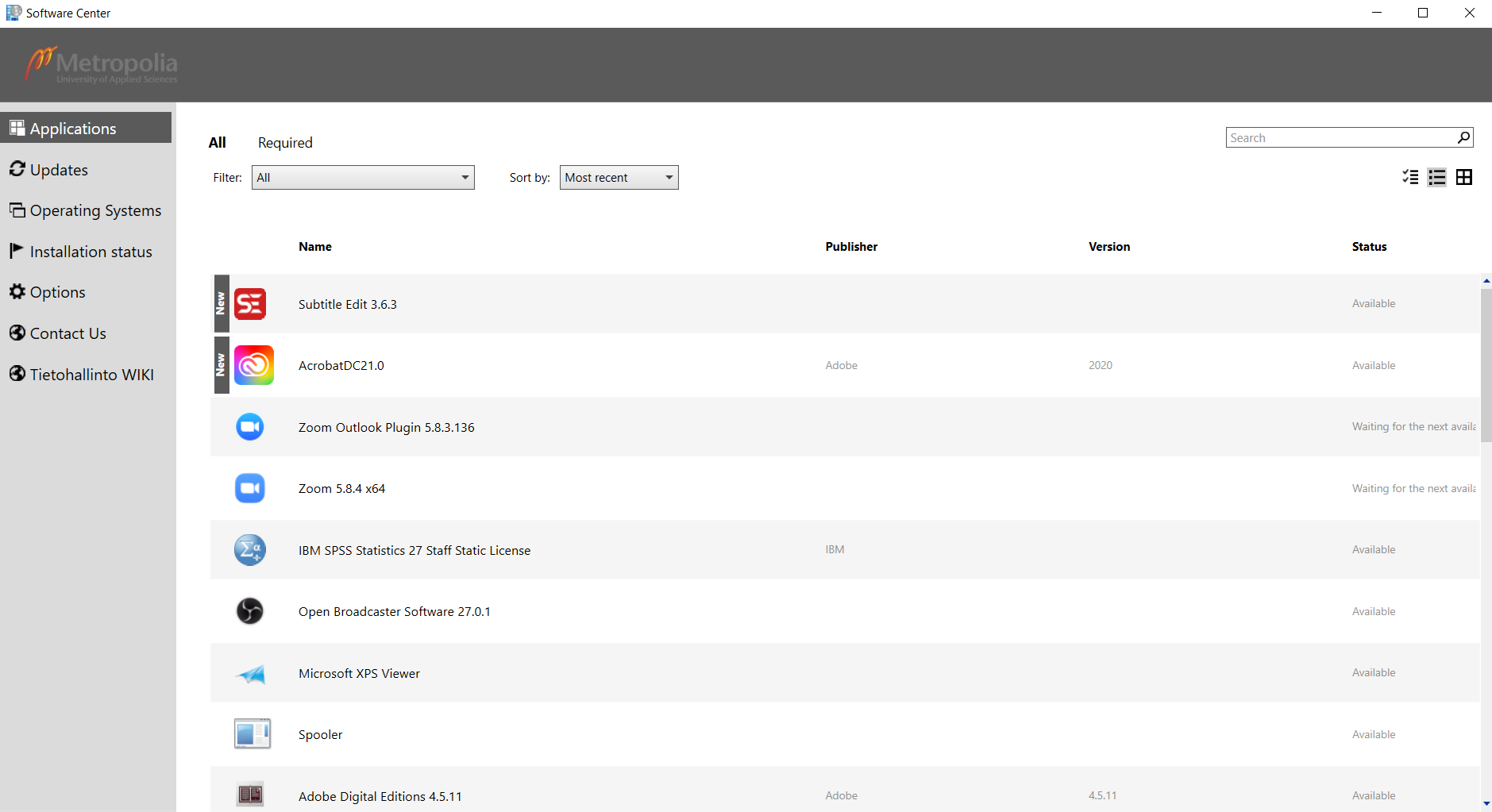 5. Jos Subtitle Edit ei näy listassa, niin avaa Check for new apps ja odota, että "musta laatikko" menee ruudulta pois.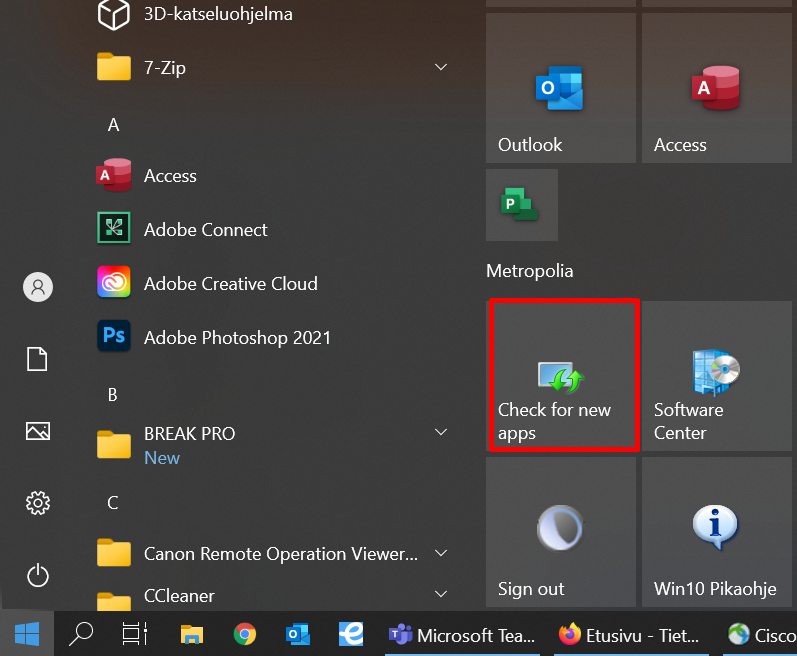 6. Paina Install.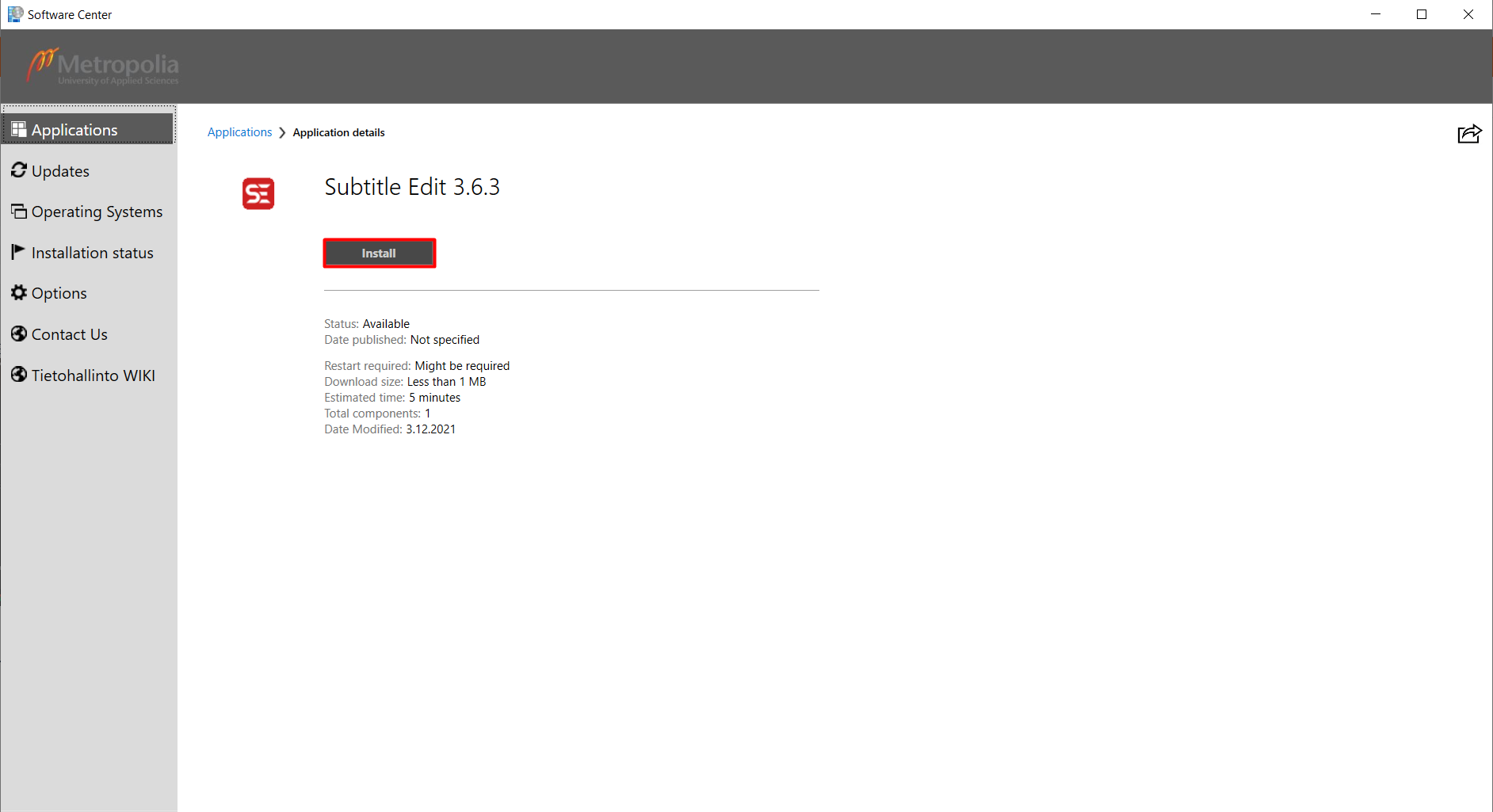 7. Subtitle Edit asentuu nyt koneelle.
Miten toimin ongelmatilanteessa?
Käynnistä uudelleen tietokoneesi sekä laite, jossa vika ilmenee.
Jos uudelleenkäynnistys ei auta, ota yhteyttä Helpdeskiin.
Skip to end of metadata
Created by

Unknown User (perttuap)

on 3.12.2021
Go to start of metadata
#trackbackRdf ($trackbackUtils.getContentIdentifier($page) $page.title $trackbackUtils.getPingUrl($page))
You must log in to comment.