Microsoft Kaizala
Suomeksi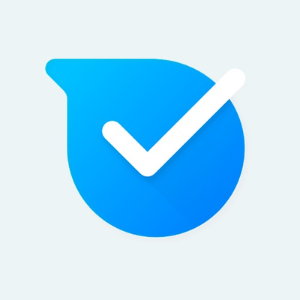 Kaizala on Microsoftin kehittämä pikaviestisovellus, joka otettiin alun perin käyttöön Intiassa. Perinteisistä mobiileista pikaviestipalveluista se muistuttaa toiminnaltaan eniten Whatsappia, 
Microsoft on liittänyt Kaizalan Office 365 Education -sovelluspakettiinsa, joka on suunnattu oppilaitoksille. Metropoliassa Kaizalaa pystyvät opiskelijat ja henkilökunta käyttämään Metropolian käyttäjätunnuksella.
Kaizalan mobiilisovellus on ladattavissa iOS- ja Android-versiona.
Microsoft suunnittelee Kaizalan liittämistä osittain tai lopulta kokonaan yhteistoiminta-alusta Teamsiin. Sulauttamisen aikataulua ei ole kuulutettu. 
In English
Kaizala is a messaging service created by Microsoft. It reminds Whatsapp. 
The application is included in the Office 365 Education application collection for learning organizations. In Metropolia, students and staff may use it on their Metropolia accounts. 
iOS and Android versions of Kaizala are available. 
Microsoft will replicate some of its features and eventually replace Kaizala altogether.
Osoite - Address
Kirjallisuutta - Literature
Videoita - Videos
Käyttökohteita - Targets of Use
pikaviestittely - messaging
tutor-toiminta - tutoring
tapahtumakoordinointi - event coordination
opettajien pikatiedotukset - instant messages of teachers 
Käyttöehdot - Terms of Service
Sovellus kuuluu Metropolian virallisiin työ- ja opiskeluvälineisiin.
Metropolian opiskelijat ja henkilökunnan jäsenet käyttävät palvelua Metropolia-tunnuksillaan. Linkit oppaisiin.
Käyttäjätukea antaa Metropolian tietohallinnon Helpdesk.  
Sovellusta Metropolian töihin käytettäessä on noudatettava Metropolian pilvipalveluehtoja.
Pilvipalvelujen tietoturvallinen käyttö.
---
The application belongs to the authorized work and study tools in Metropolia.
Metropolia students and staff members use the service with their Metropolia accounts. Links to guides. 
User support is provided by the Metropolia IT Services Helpdesk. 
Terms of Service of Metropolia cloud services must be applied by each user.  
Skip to end of metadata
Go to start of metadata
#trackbackRdf ($trackbackUtils.getContentIdentifier($page) $page.title $trackbackUtils.getPingUrl($page))
You must log in to comment.