Jako-asetukset Google Apps
Esimerkki: Jaetaan dokumentti kaikille metropolialaisille
Dokumentti jaetaan tai jako-asetuksia muutetaan Jaa-napin kautta

Valitse Lisäasetukset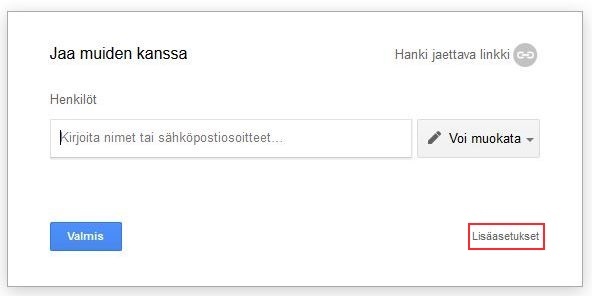 Valitse Muuta...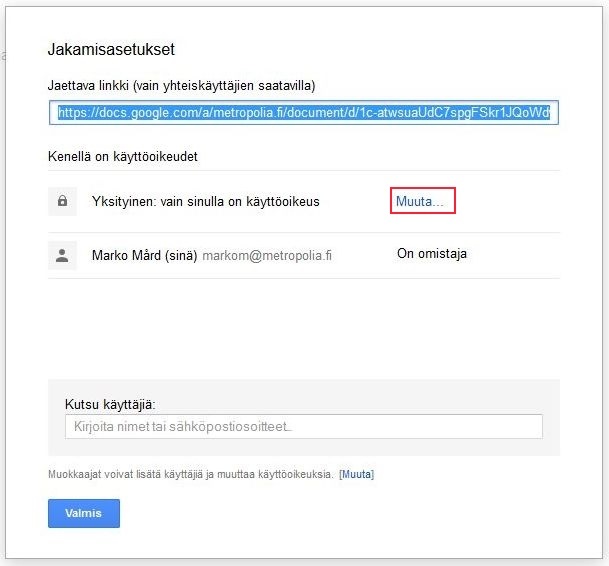 Valitse Päällä - Metropolia Ammattikorkeakoulu, sen jälkeen alla olevasta pudotusvalikosta voi valita mitkä oikeudet kaikilla Metropolialaisilla on dokumenttiin. Oletuksena kaikki saavat lukuoikeuden.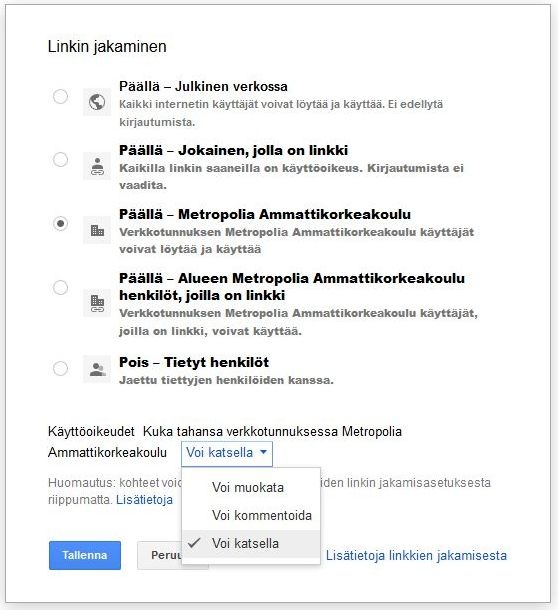 Kun asetukset on talletettu Jaa-napin takaa voi katsoa että asetukset tulivat oikein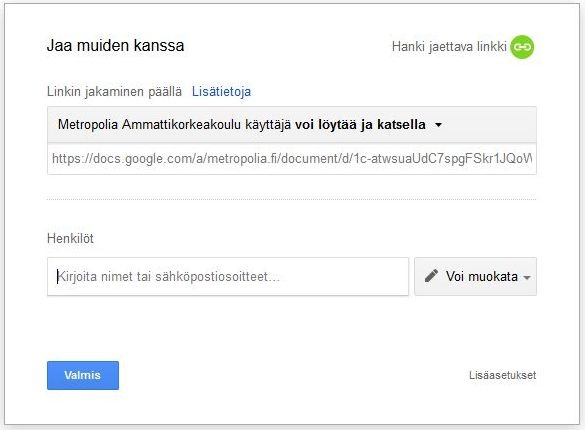 Voit edelleen lisätä Henkilöt kohtaan käyttäjät joilla on esimerkiksi muokkausoikeudet dokumenttiin.
Skip to end of metadata
Go to start of metadata
You must log in to comment.