...

7. Your user ID is shown in upper right corner next to your name. Read and accept Metropolia information systems' usage policy agreementpolicy, regulations and terms and conditions.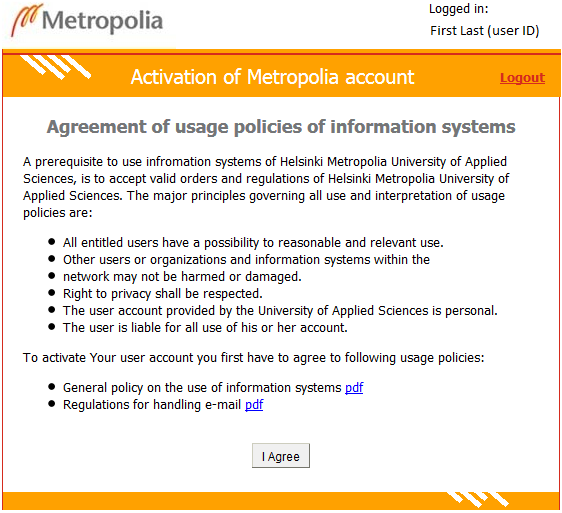 Image Removed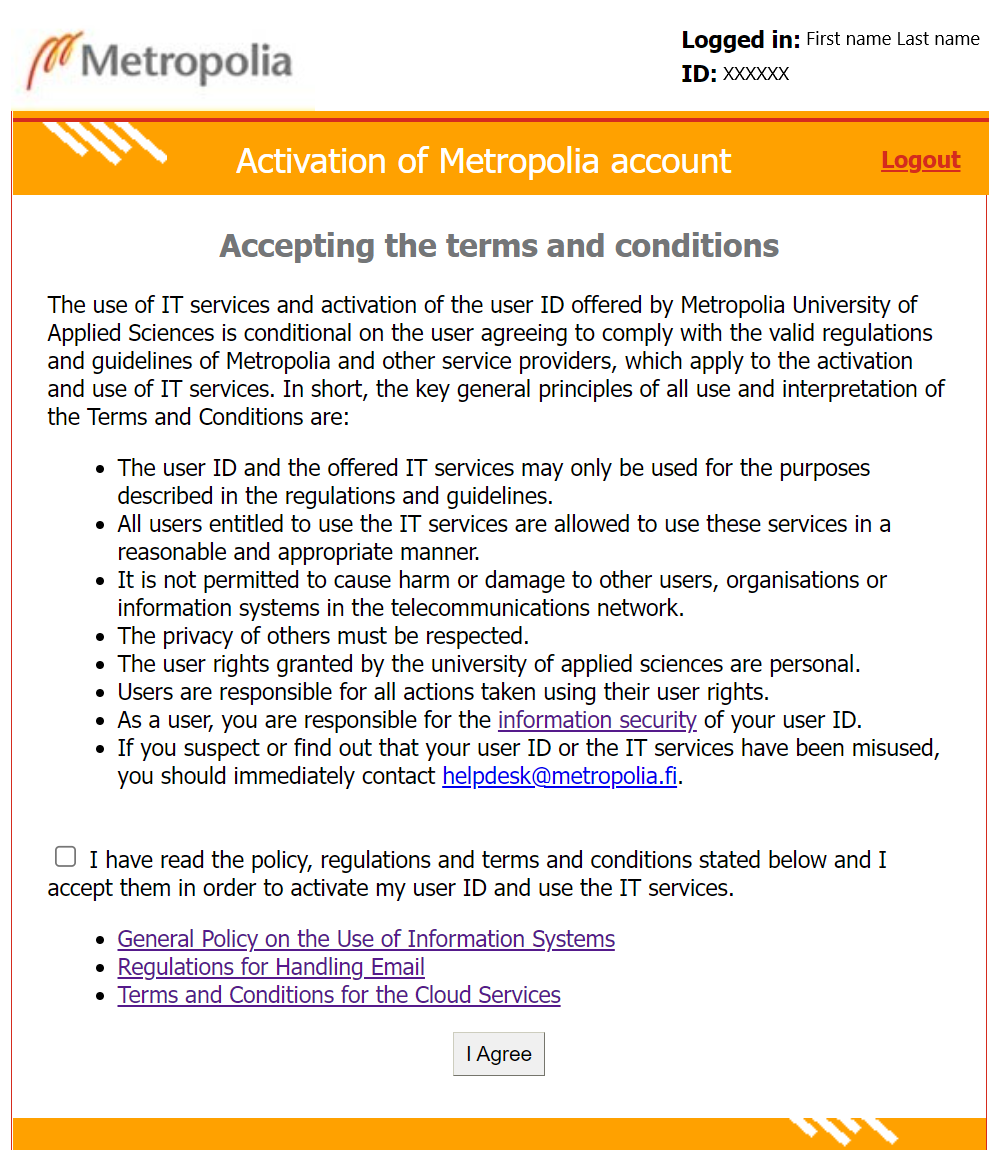 Image Added
8. Type password in the New password field. The password must contain at least 8 characters. Confirm the password by typing it again in the Confirm new password field.

9. Click on the Change password button.
...