VLC ohjelman kaatuminen
Jos VLC on videoiden, esim. MP4-tyyppisten oletuskatseluohjelma, se voi kaatua toistuvasti
kun videota tuplaklikataan.
Korjauksena on VLC'n asetustiedoston poistaminen.
Korjaus
Varmista että Resurssienhallinnassa näkyvät myös piilotetut tiedostot
Siirry kansioon C:\Users\"tunnus"\AppData\Roaming\vlc.
Poista tiedosto "vlcrc"
Siirtyminen kansioon käy myös seuraavasti: kirjoita Resurssienhallinnan osoiteriville %appdata% ja paina Enter-näppäintä. Selaa sen jälkeen kansioon Roaming > vlc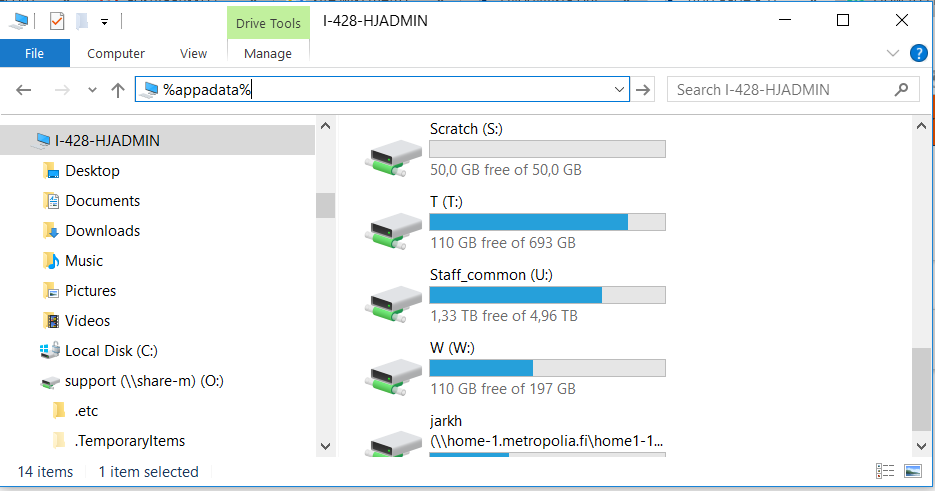 Lisätietoja osoitteessa: https://www.techwalla.com/articles/how-to-fix-vlc-when-it-crashes
Related articles

Skip to end of metadata
Go to start of metadata
#trackbackRdf ($trackbackUtils.getContentIdentifier($page) $page.title $trackbackUtils.getPingUrl($page))
You must log in to comment.