IMAP mail
Exhange e-mail can be read also with any IMAP client.
IMAP can be reached at imap.metropolia.fi
In the following are a few screen captures of the settings of a few common IMAP clients
Thunderbird
Incoming mail IMAP server: imap.metropolia.fi
Select TSL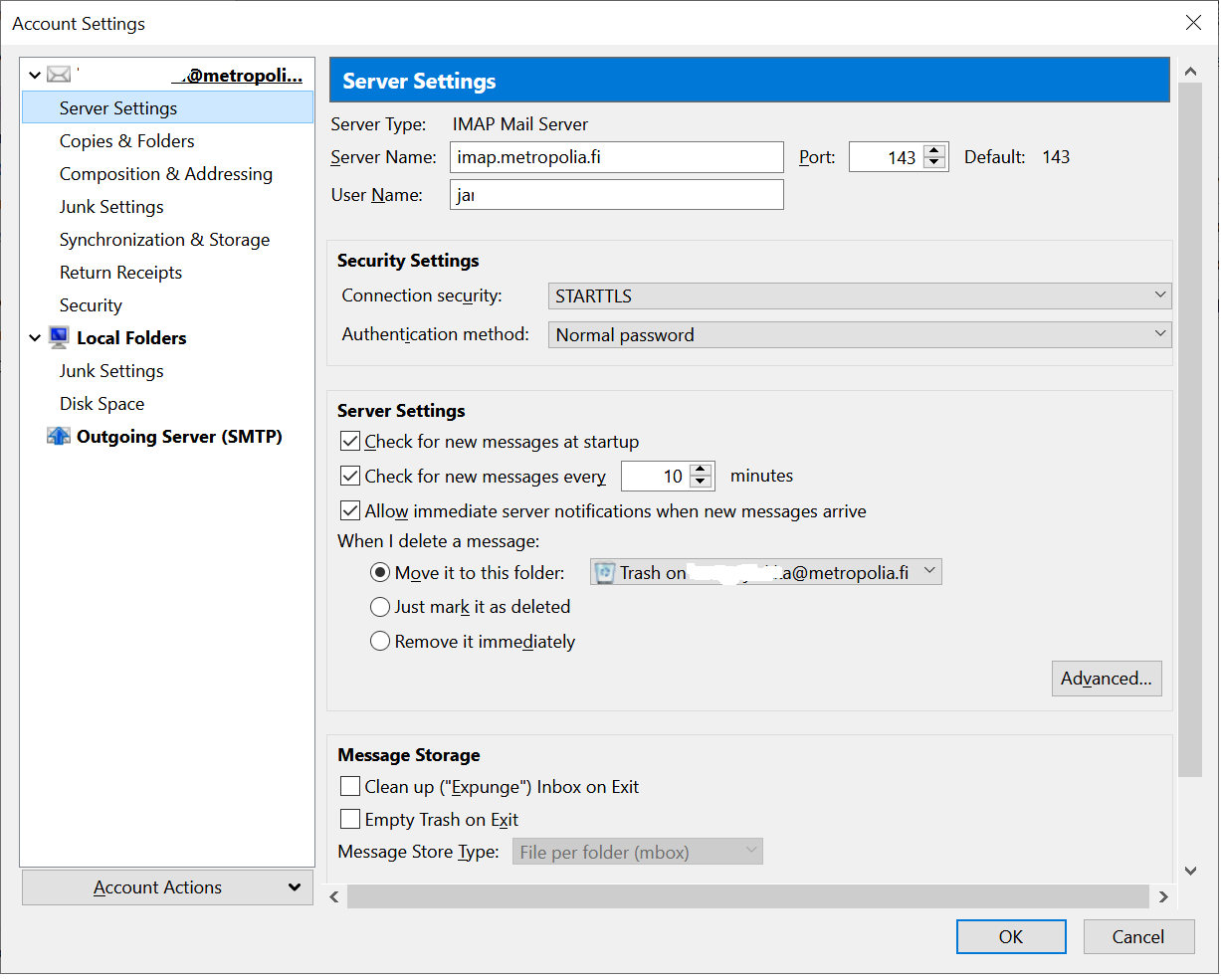 Outgoing mail SMTP server: smtp.metropolia.fi
Use authentication and encryption. Encryption options:
TLS encryption, server: smtp.metropolia.fi, port 587
SSL encryption,  server smtp.metropolia.fi, port 465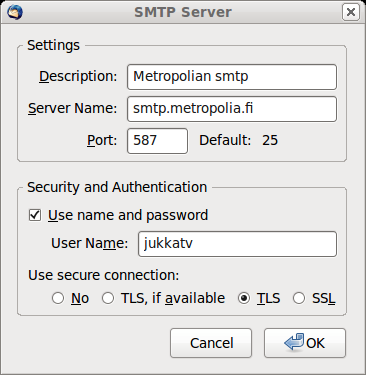 Thurnderbird 3.1.3 smtp settings


Outlook
In Outlook client, use these settings:
Accout Type: IMAP
Incoming mail server: imap.metropolia.fi
Outgoing mail server: smtp.metropoliafi
User name: username@metropolia.fi <mailto:username@metropolia.fi>
Password: your Metropolia password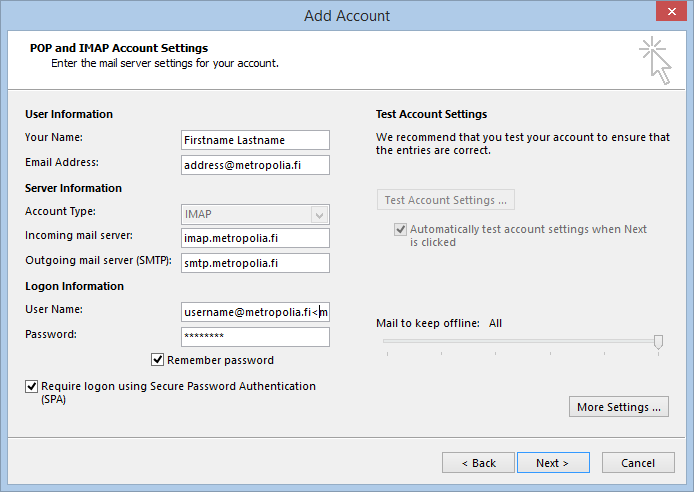 Next, click on More Settings and do the following settings:
In the Outgoing Server tab
Select "My outgoing server smtp requires authentication"
In "Log in using" field, enter your information: username@metopolia.fi <mailto:username@metropolia.fi> and your password
Select: Requires Secure Password Authentication SPA
In the Advanced tab
Set: Incoming server (IMAP) port 143 and TLS encryption.
Set: Outgoing server (SMTP) port 465 and SSL encryption.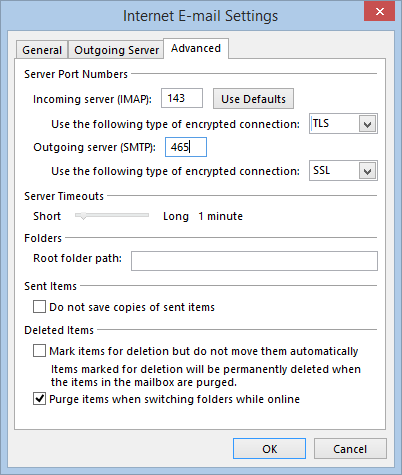 #trackbackRdf ($trackbackUtils.getContentIdentifier($page) $page.title $trackbackUtils.getPingUrl($page))
You must log in to comment.