Google Meet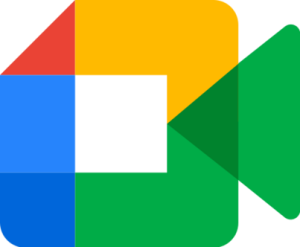 Meet is a video call application which Google brought to the business and education market in early 2017. 
Meets supports up to 100 people per session. You can invite participants to the call by simply sending the URL link of the Hangouts session.
Address
Kirjallisuutta - Literature
Videoita - Videos
Targets of use
video conference
distant learning
meeting
distributed team work
project management
Terms of Service
The application belongs to the authorized work and study tools in Metropolia.
Metropolia students and staff members use the service with their Metropolia accounts. Links to guides. 
User support is provided by the Metropolia IT Services Helpdesk. 
Terms of Service of Metropolia cloud services must be applied by each user.  
Google Workspace shares collected data internally or also with third-party companies. 
#trackbackRdf ($trackbackUtils.getContentIdentifier($page) $page.title $trackbackUtils.getPingUrl($page))
You must log in to comment.