MMB301 Auditorio 3 krs.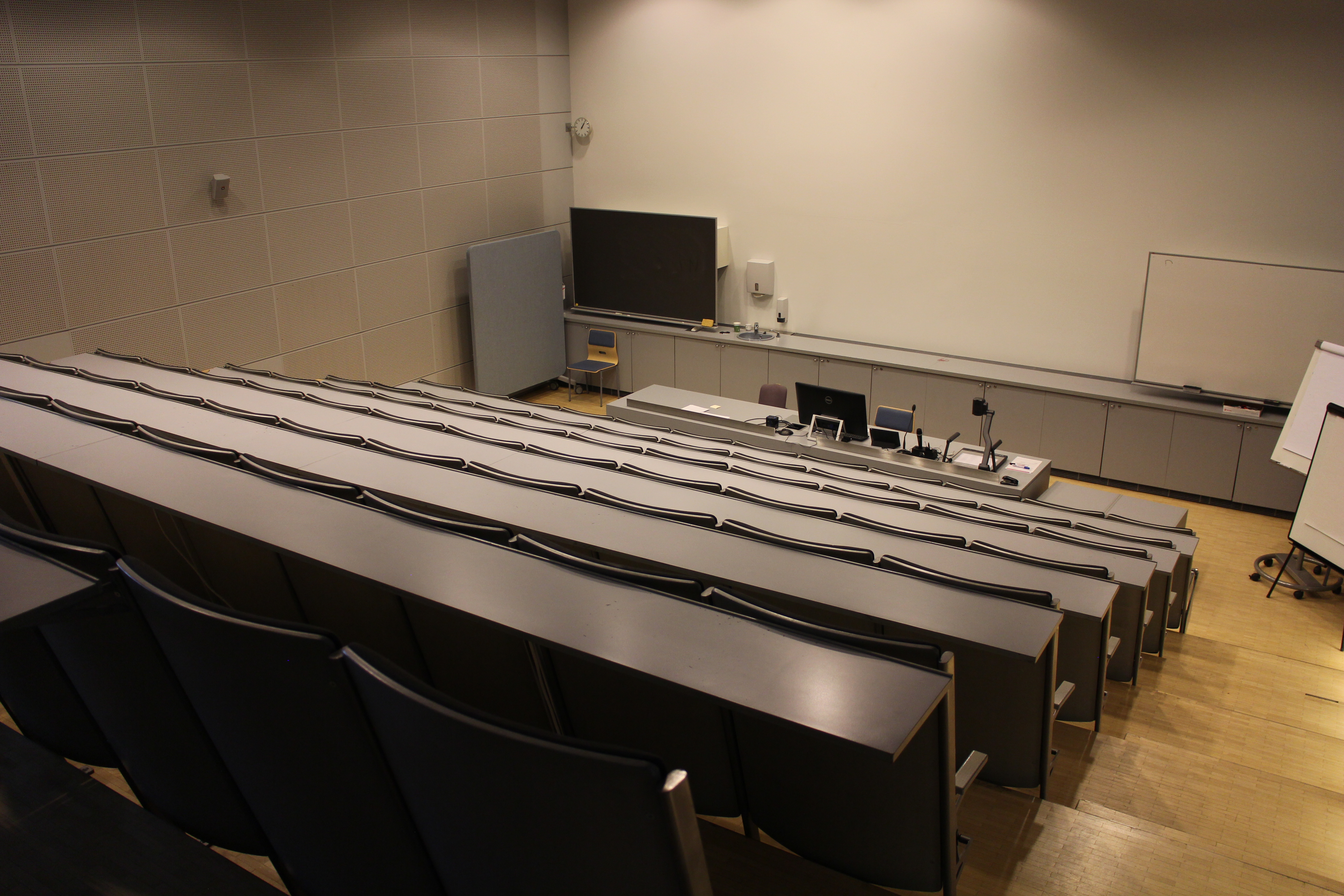 Auditorio 3. krs. Osassa katsomon rivejä kiinteitä pistorasioita opiskelijoiden/yleisön omien laitteiden käyttöön
Voit antaa palautetta tilasta osoitteessa
https://metropolia.fi/p/MMB301
Ominaisuudet ja välineet:
Liitutaulu
Projektori
Vesipisteet
Wi-Fi
Auditorium
Auditorium 3rd floor In some of the rows of the stands, there are fixed sockets for the use of students'/audience's own devices (machine translation)
Use the following link to give feedback about space
https://metropolia.fi/p/MMB301
Features and equipment:
Blackboard
Projector
Water tap
Wi-Fi
Tarkista luokkakohtaiset tietokoneohjelmat taulukosta: Tietokoneluokkien ohjelmat, Leiritie 1
Tilatyyppi:
Auditorio

Paikkamäärä:
100

Pinta-ala:
46.50m2

Tietokoneet:
1 kpl, Windows 10, 27" kosketusnäyttö




Sijainti:
Metropolia Ammattikorkeakoulu
Leiritie 1, 01600 Vantaa ↗️
B-siipi
3 .krs


Kalenteri

105,00 € / h (alv. 0%)
Tila on vuokrattavissa.

Ota yhteyttä sähköpostitse:
tilavuokraus@metropolia.fi


Tila on henkilökunnan varattavissa varausjärjestelmän ↗️ tai Tuudo-sovelluksen ↗️ kautta.
Skip to end of metadata
Go to start of metadata
#trackbackRdf ($trackbackUtils.getContentIdentifier($page) $page.title $trackbackUtils.getPingUrl($page))
You must log in to comment.