Värikopiointi
Kopiointi monitoimilaitteilla
Metropoliassa olevilla Canon -monitoimilaitteilla kopioitaessa kopiot ovat oletuksena värillisiä.
Tarpeen vaatiessa laitteiden asetuksia voi muuttaa niin, että niillä pystyy ottamaan mustavalkokopioita.
1. Paina kopiointitilassa Select Color -painiketta paneelista.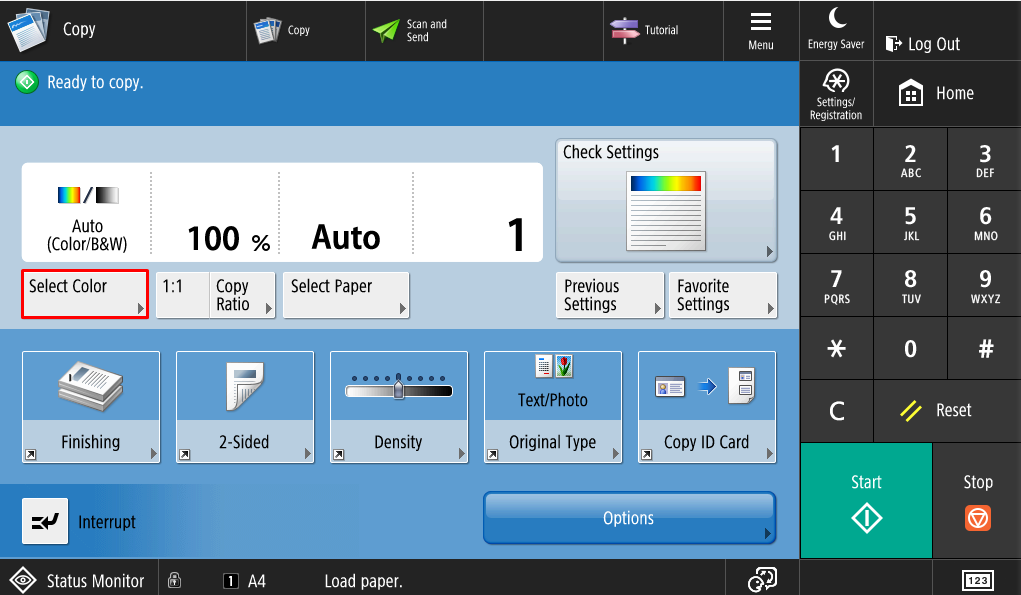 2. Valitse haluamasi väriasetukset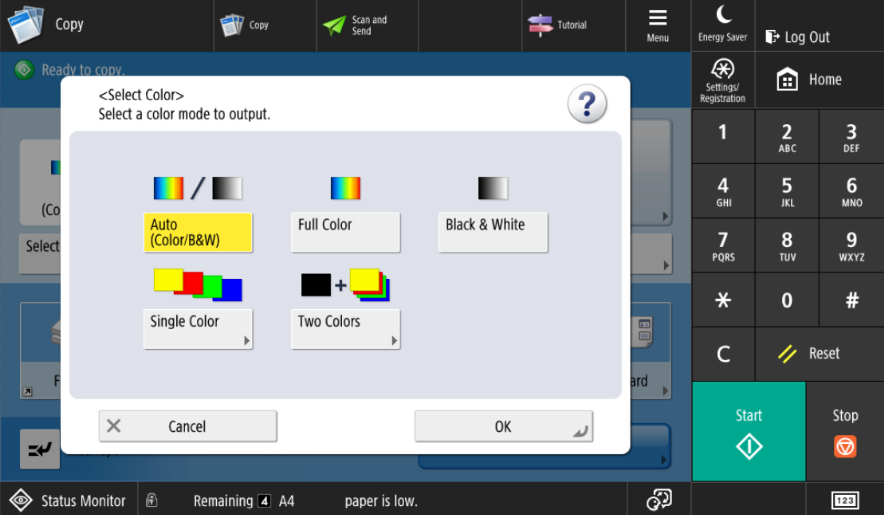 3. Tämän jälkeen voit ottaa kopiosi normaalisti.
Skip to end of metadata
Created by

Unknown User (samiu)

, last modified by

Unknown User (perttuap)

on 26.7.2021
Go to start of metadata
#trackbackRdf ($trackbackUtils.getContentIdentifier($page) $page.title $trackbackUtils.getPingUrl($page))
You must log in to comment.