Miellyttäviä opiskeluhetkiä siistissä ympäristössä
Metropolian Tietohallintopalvelut arvostaa siistiä ja viihtyisää opiskeluympäristöä. Toivomme, että eväiden syöntiä tietokoneluokissa ei tarvitse tulevaisuudessakaan kieltää kokonaan.
Huolehdithan siitä, että paikkasi jää siistiin kuntoon seuraavaa opiskelijaa varten.
Olethan kohtelias opettajaa ja opiskelutovereitasi kohtaan, ja syöthän evääsi vain silloin, kun voit tehdä sen häiritsemättä opetustilannetta.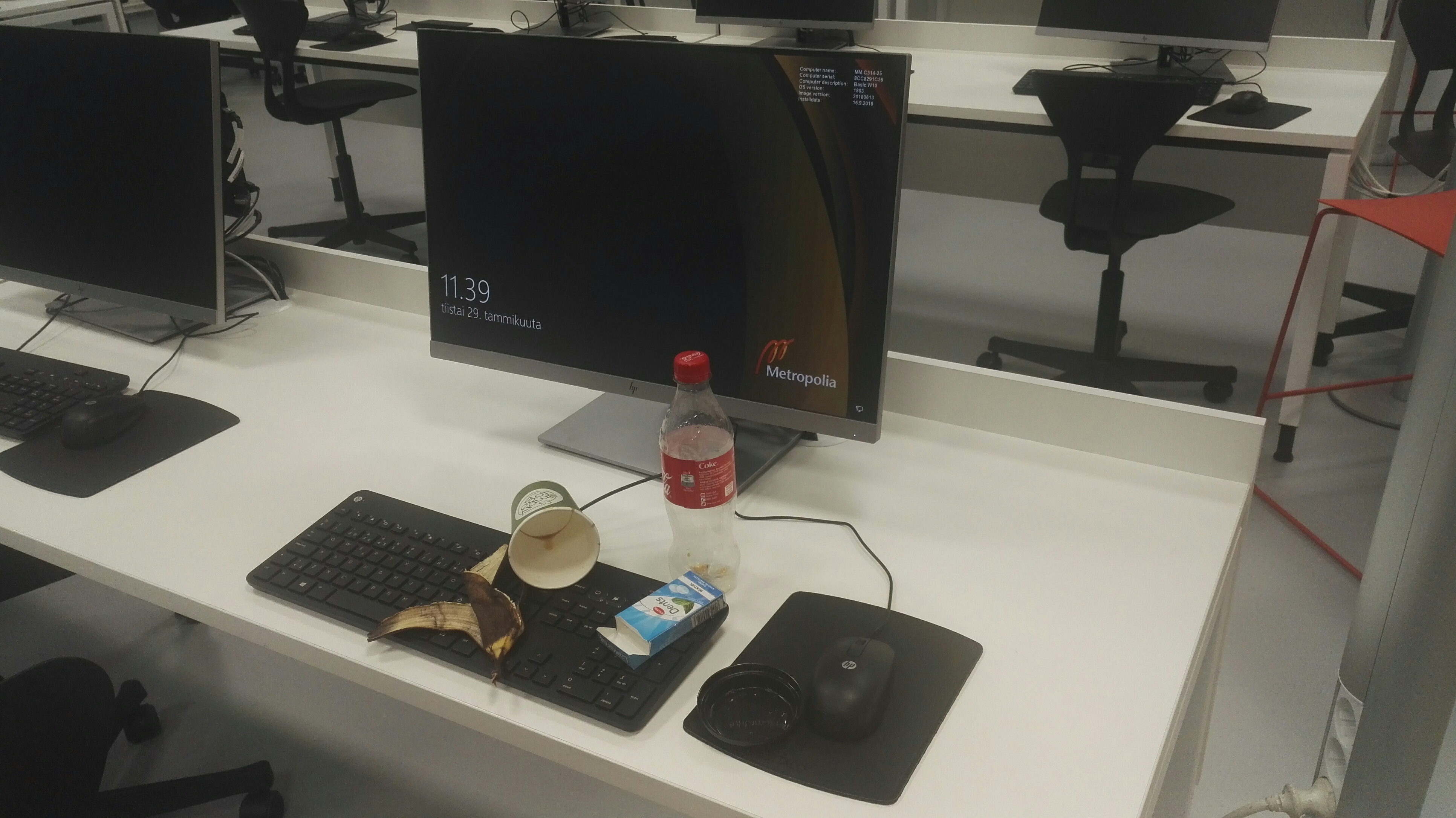 Sinäkään et haluaisi opiskella roskatussa työpisteessä.
Skip to end of metadata
Go to start of metadata
You must log in to comment.