PaperCut - Verkkomaksaminen
Sähköiset arvoliput
Metropolian opiskelijat voivat ostaa PaperCut arvolippuja itselleen suomalaisten pankkien verkkopankkitunnuksien avulla.
Maksaminen vaatii olemassa olevat verkkopankkitunnukset, jotka saat tekemällä sopimuksen oman pankkisi kanssa.
Huom. Toistaiseksi vain Metropolian opiskelijoiden käytössä!
Avaa selain ja aseta osoitteeksi http://maksut.metropolia.fi/papercut.
Kirjaudu sisään Metropolian käyttäjätunnuksellasi.

Tarkista, että tietosi ovat oikein alla.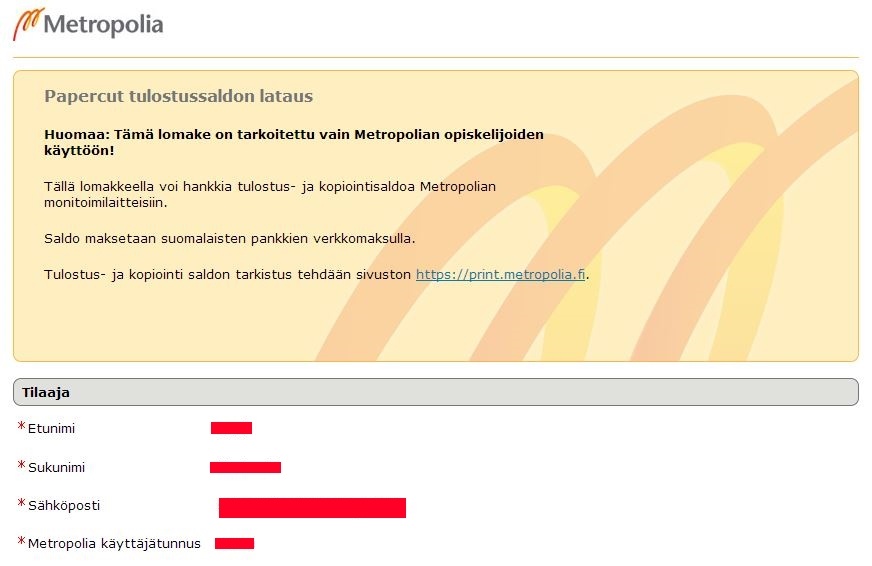 Valitse haluamasi arvolippu alasveto valikosta ja paina alareunasta tallenna.
Tarkista, että yhteenvedossa on oikean arvolipun hinta ja paina sen jälkeen Siirry verkkomaksuun -nappia alareunasta.

Valitse käyttämäsi pankki ja maksa lasku pankissasi.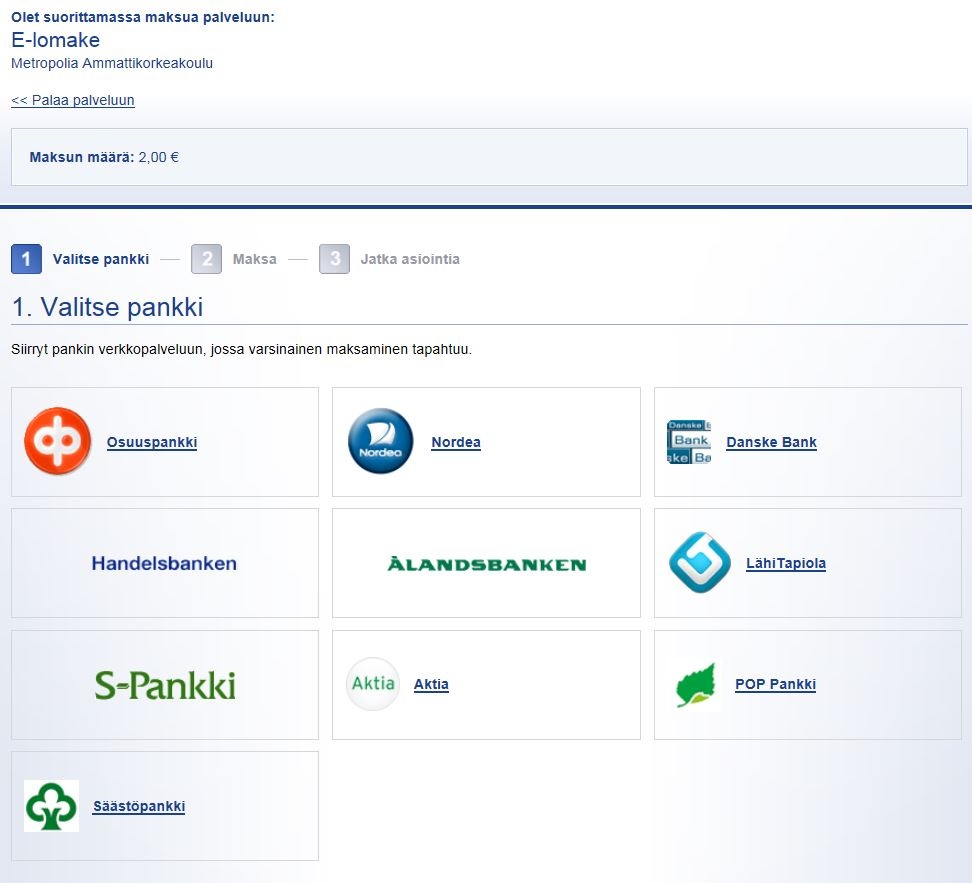 Skip to end of metadata
Created by

Unknown User (samiu)

, last modified on 19.8.2014
Go to start of metadata
You must log in to comment.