PaperCut - Oman käytön seuranta
Omaa tulostuskäyttömäärää pääsee seuraamaan selaimella osoitteessa http://print.metropolia.fi
Kirjaudu sisään omalla Metropolian tunnuksilla.
Paina ruudun alareunasta Open Environmental Dashboard.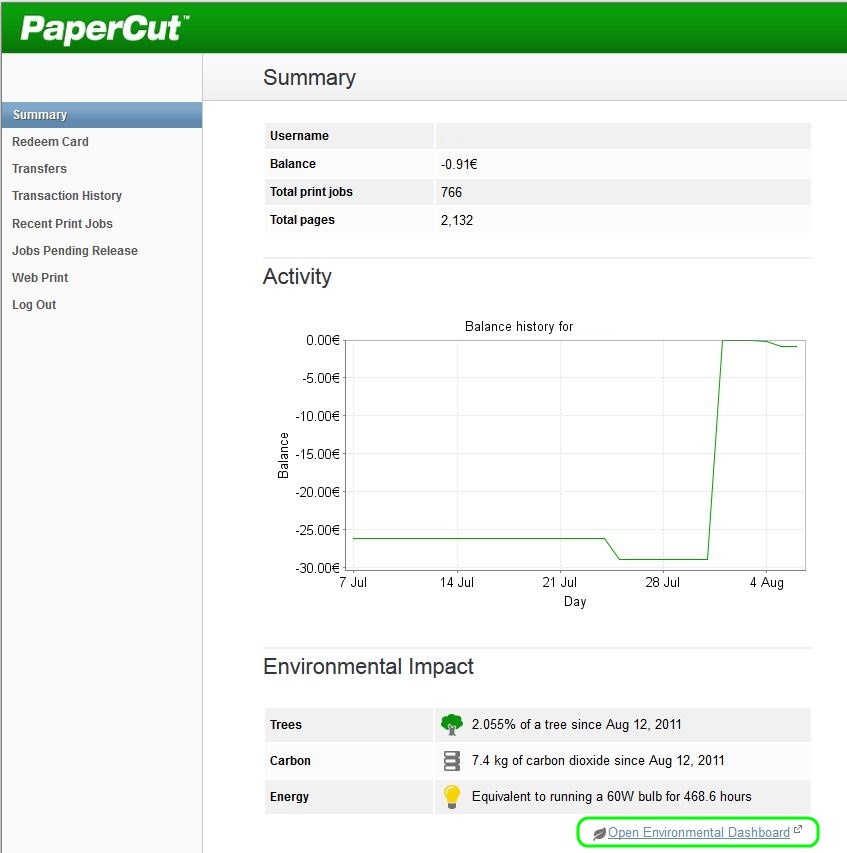 Oikeasta reunasta löydät omat käyttömääräsi kuluvan kuukauden ajalta. Näiden tietojen alta löytyy kaavio, jossa verrataan omaa käyttöäsi muiden Metropolialaisten käyttöön.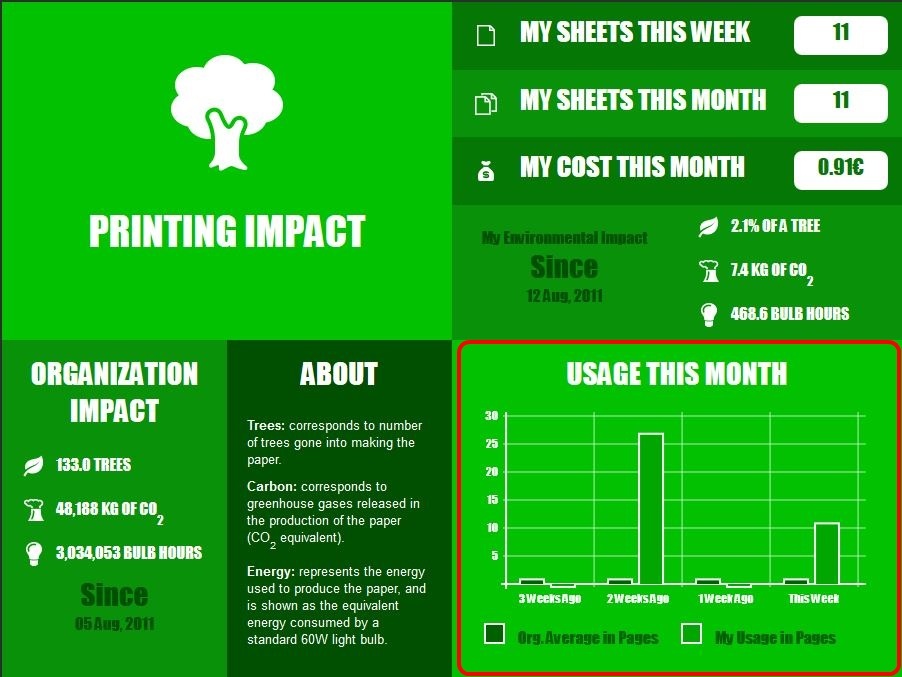 Skip to end of metadata
Go to start of metadata
#trackbackRdf ($trackbackUtils.getContentIdentifier($page) $page.title $trackbackUtils.getPingUrl($page))
You must log in to comment.