Versions Compared
Key
This line was added.

This line was removed.

Formatting was changed.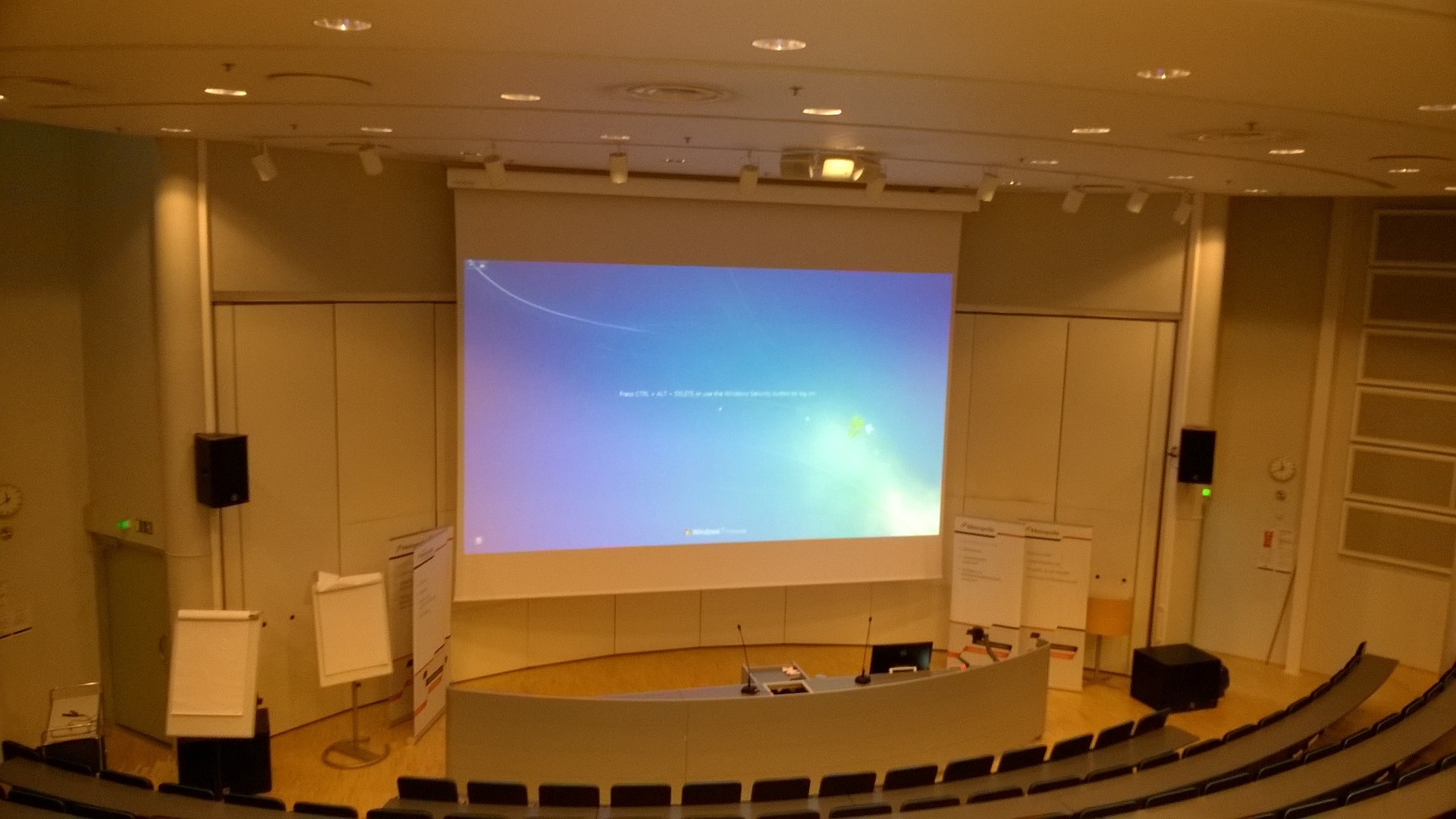 Etäprojektorilla varustettu Vantaan Myyrmäen kampuksen kaareva auditorio. Osassa katsomon rivejä kiinteitä pistorasioita opiskelijoiden/yleisön omien laitteiden käyttöön.
Voit antaa palautetta tilasta osoitteessa
https://metropolia.fi/p/MMA101
Ominaisuudet ja välineet:
Projektori
;
Wi-Fi
Auditorium / Event hall
The curved auditorium of Vantaa's Myyrmäki campus equipped with a remote projector. In some of the rows of the stands, there are fixed sockets for the use of students'/audience's own devices. (machine translation)
Use the following link to give feedback about space
https://metropolia.fi/p/MMA101
Features and equipment:
Projector
;
Wi-Fi
Tilatyyppi:
Auditorio

Paikkamäärä:
220

Pinta-ala:
231.50m2

Tietokoneet:
1 kpl, Windows 10, 27" kosketusnäyttö, DVD/RW -asema


Image Added

Sijainti:
Metropolia Ammattikorkeakoulu
Leiritie 1, 01600 Vantaa ↗️
A-siipi
2 .krs


Kalenteri
iFrame
| | |
| --- | --- |
| src | https://www.tietotv.fi/demo/varaukset/kalenteri.html?orgID=metro&taloId=35&h=MMA101 |
| style | overflow: hidden;border:0;min-height:500px;width:100%; |

115,00 € / h (alv. 0%)
Tila on vuokrattavissa.

Ota yhteyttä sähköpostitse:
tilavuokraus@metropolia.fi


Tila on henkilökunnan varattavissa varausjärjestelmän ↗️ tai Tuudo-sovelluksen ↗️ kautta.