1.    Osta kirjastosta arvolipuke, joka sisältää koodin. Arvolipukkeiden hinnat näet hinnastosta.
2.    Kirjaudu työasemalle.
3.    Käynnistä Internet-selain ja siirry osoitteeseen https://papercut.metropolia.fi  Jos selaimeen tulee sertifikaattivaroitus, ohjeet sen ohittamiseen löytyvät täältä: Internet-selainten sertifikaattivaroituksen hyväksyminen
4.    Kirjaudu järjestelmään Metropolian käyttäjätunnuksellasi (Tuubi-tunnus)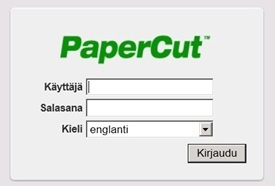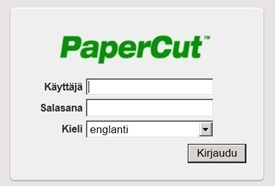 5.    Valitse sivun vasemmasta reunasta "Redeem Card"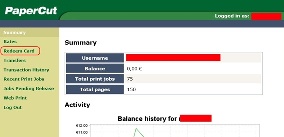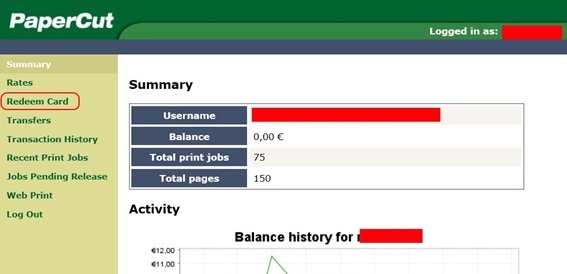 6.    Syötä kirjastosta ostamassasi arvolipukkeessa näkyvä koodi "Card number" -kenttään ja klikkaa harmaata "Redeem Card" -painiketta.
HUOM: Jos laite ilmoittaa, että koodi on jo aktivoitu/käytössä, tarkista kohdan 8 mukaan "Summary". Arvo voi olla jo lataantunut sinulle.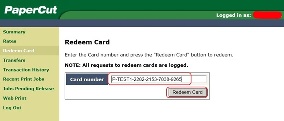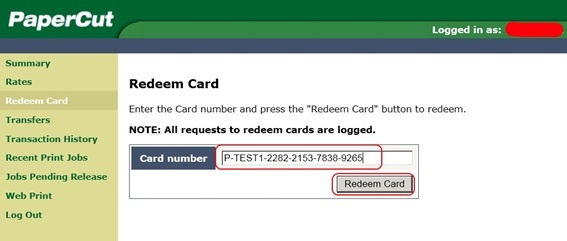 7.    Kun arvo on lisätty onnistuneesti käyttäjätunnuksellesi, ilmestyy ruudulle teksti: "The value associated with this card has been successfully applied to your account.".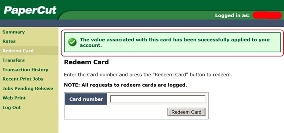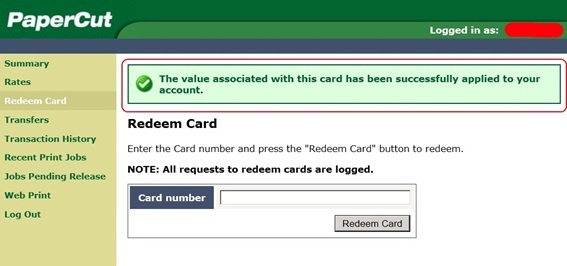 8.    Valitse sivun vasemmasta reunasta "Summary" tarkistaaksesi arvosi. Arvo näkyy ruudun keskellä käyttäjätunnuksesi alapuolella.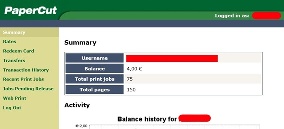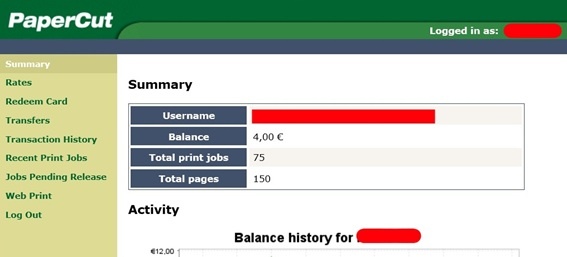 9.    Muista kirjautua ulos valitsemalla ruudun vasemmasta reunasta "Log out".


Top-up cards for adding value