metropolia-guest Android
Ohjeet metropolia-guest -vierailijaverkkoon liittymiseksi Android laitteella
Avaa sovellus valikosta Settings ja sen alta Wi-Fi.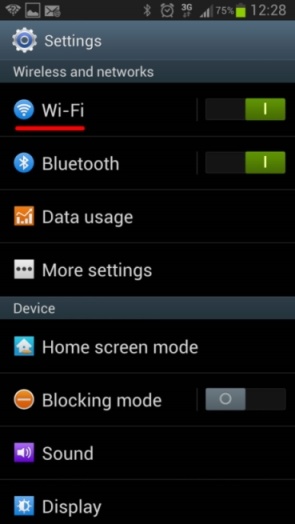 Varmista että Wi-Fi on päällä ja valitse metropolia-guest verkko.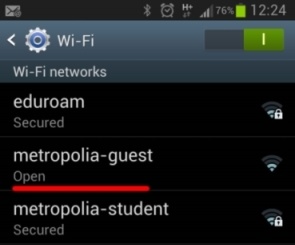 Paina avautuvassa ikkunassa Connect.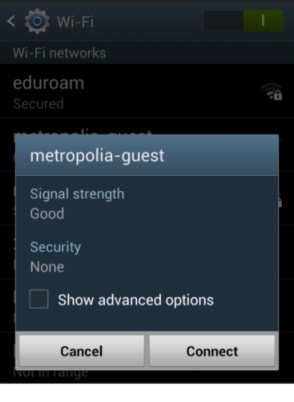 Jos yhteys onnistui pitäisi verkon nimen alla lukea Connected.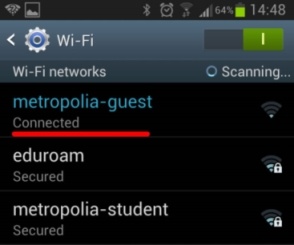 Avaa nettiselain ja kirjaudu sisään omilla tunnuksillasi.
Vierailijatunnuksia saa vahtimestareilta.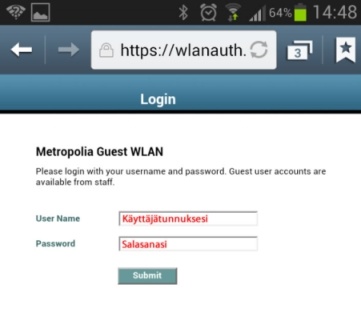 Nämä ohjeet on tehty Android 4.1.2 versiolla, vanhemmissa versioissa saattaa olla eroja.
Skip to end of metadata
Created by

Unknown User (pettela)

, last modified by

Unknown User (chriska)

on 15.8.2013
Go to start of metadata
#trackbackRdf ($trackbackUtils.getContentIdentifier($page) $page.title $trackbackUtils.getPingUrl($page))
You must log in to comment.