Tulostusvirheet

Monitoimilaitteiden laitevioista tulostusvirheet
Monitoimilaitteissa on useita komponentteja, joiden virheelliset asetukset voivat aiheuttaa epäsiistejä tulosteita tai vinossa olevia nidontoja. 
Esim. Lajittelijan/nitojan virheellinen toiminta: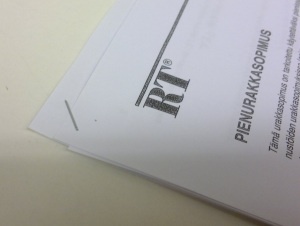 Tietohallinto pyytää käyttäjiä ilmoittamaan ylläolevasta tai vastaavista virheistä monitoimilaitteilla vahtimestareille. Vahtimestarit tilaavat monitoimilaitteille huollon tarpeen vaatiessa.
Esim. Huoltomiehen korjausten jälkeen sama laite tulostaa työn virheettä: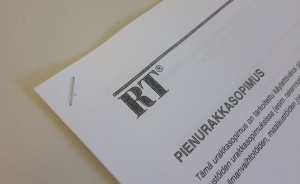 Skip to end of metadata
Created by

Unknown User (samiu)

, last modified on 10.8.2016
Go to start of metadata
You must log in to comment.