Kevytversio
Jos käytössäsi on selainversio, jossa Outlook on the web ei toimi oikein, voit vaihtaa kevytversioon. Siirry ensin hammaspyörävalikon

(ylhäällä oikealla) kautta asetuksiin, ruksaa sitten kevytversio kuten alla ja klikkaa Tallenna. Kun kirjaudut seuraavan kerran Outlook on the web -ohjelmaan, käytössäsi on ohjelman kevytversio. Jos näkymä ei ole heti muuttunut, kirjaudu ulos, tyhjennä selaimen välimuisti, ja kirjaudu sitten uudelleen.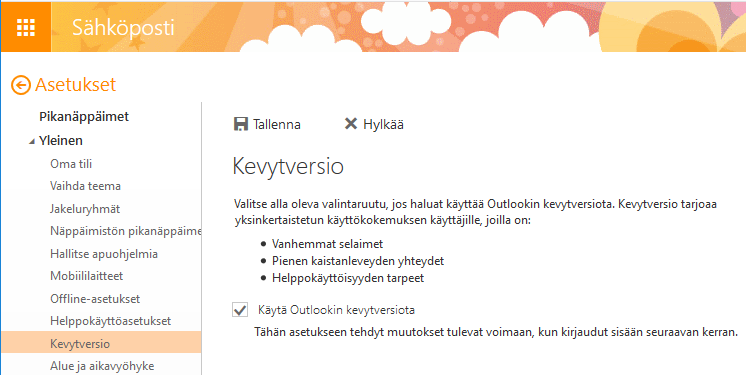 Skip to end of metadata
Go to start of metadata
You must log in to comment.