AR403 Digitila Warde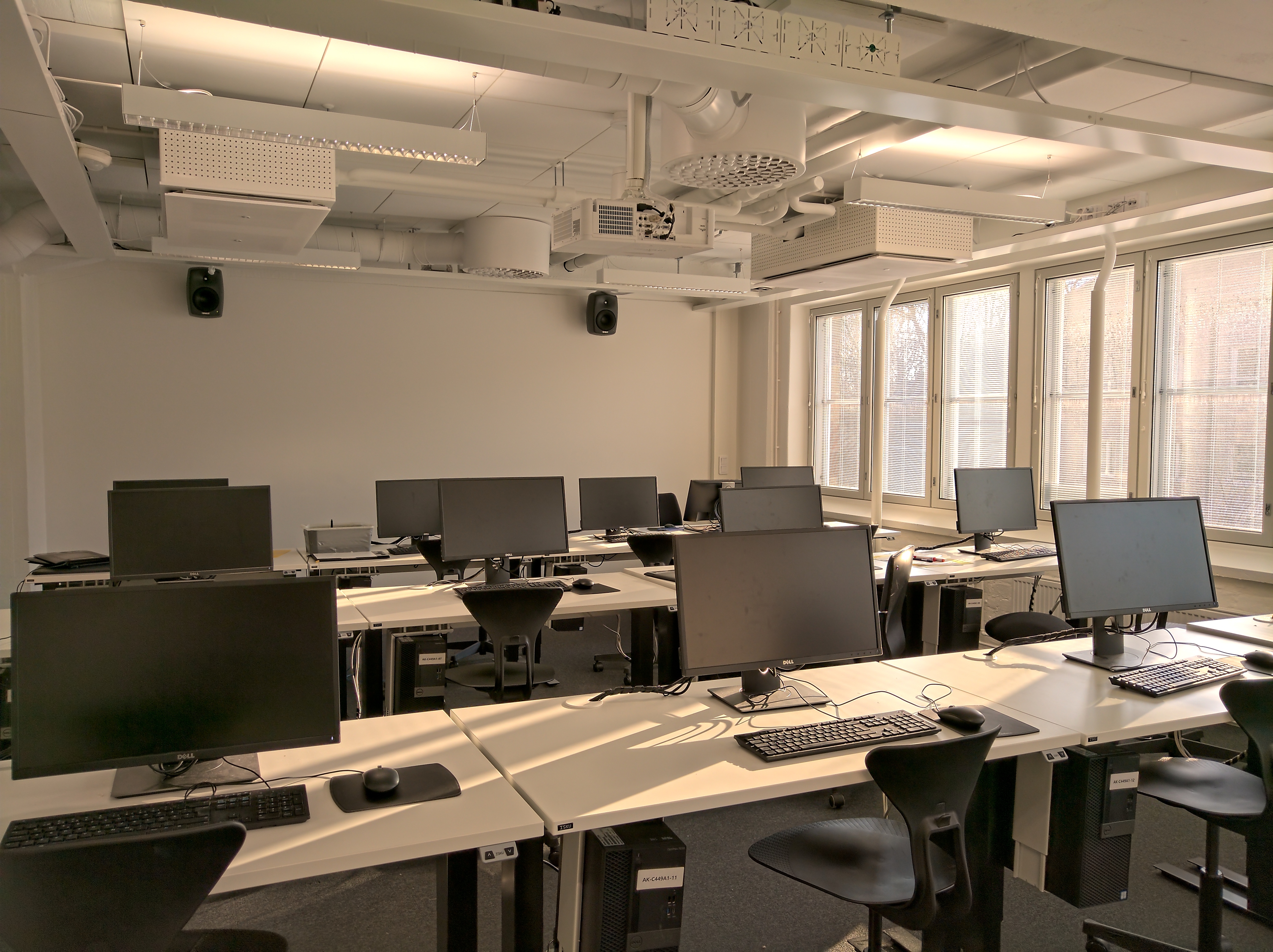 Presentaatioihin käytettävissä etäprojektori ja Genelec kaiuttimet.
Voit antaa palautetta tilasta osoitteessa
https://metropolia.fi/p/AR403
Ominaisuudet ja välineet:
Wi-Fi
Digispace Warde
Remote projector and Genelec speakers available for presentations. (machine translation)
Use the following link to give feedback about space
https://metropolia.fi/p/AR403
Features and equipment:
Wi-Fi
Tarkista luokkakohtaiset tietokoneohjelmat taulukosta: Tietokoneluokkien ohjelmat, Hämeentie 135
Tilatyyppi:
Digitila

Paikkamäärä:
20

Pinta-ala:
83.00m2

Tietokoneet:
20+1 kpl, Windows 10, 24" näyttö

Sijainti:
Metropolia Ammattikorkeakoulu
Hämeentie 135 D, 00560 Helsinki ↗️
Luova
4 .krs


Kalenteri - Calendar
Tila on henkilökunnan varattavissa varausjärjestelmän ↗️ tai puhelimella Tuudo-sovelluksen ↗️ kautta. Skannaa qr-koodi puhelimella alta ja varaa. Jos selaat puhelimalla voit painaa qr-koodia.
Space can be reserved by staff members via reservation calendar ↗️ or by phone using Tuudo-app ↗️. Scan the qr code with your phone below and reserve. If you are browsing on your phone, you can press the qr code.
Skip to end of metadata
Go to start of metadata
#trackbackRdf ($trackbackUtils.getContentIdentifier($page) $page.title $trackbackUtils.getPingUrl($page))
You must log in to comment.