iPad Lending
Metropolia has iPads that you can borrow.
We have iPads in two mobile iPad carts. The carts are kept in Myllypuro, in the 3rd floor teacher area multifunction device room MPA3031. The carts are locked. You can get a key from Reception.
How to check out an iPad
Check the iPad reservation status in the resource reservation calendar:
Oma > Reservations > Open Own Calendar and click on the magnifying glassa next to Rooms field and select "Equipment and vehicles":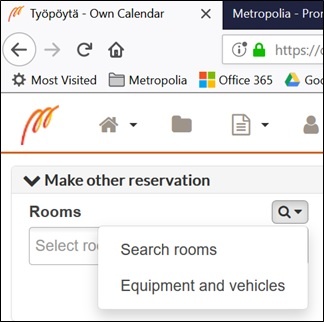 In the "Search by name or id" field, type ipad and click on the magnifying glass. You will get a listing of iPads on different campuses: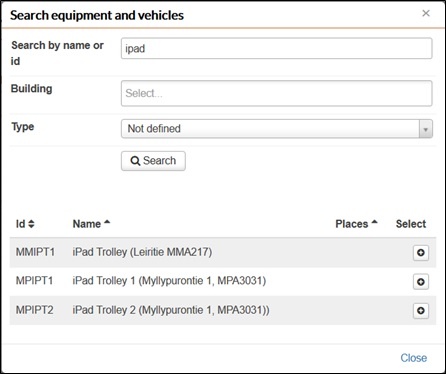 If a cart is free, mark a reservation in the calendar.
Skip to end of metadata
Go to start of metadata
You must log in to comment.