PaperCut - Adding Top-Up Value
1. The library sells top-up cards (not Karamalmi common library) with a code printed on them. The prices of top-up cards are laid out in the price chart.
2. Start the web browser and go to http://print.metropolia.fi. If you receive a certificate warning, look for instructions here: Accepting the web browser certificate.
3. Log in to the system using your Metropolia user ID (Tuubi username)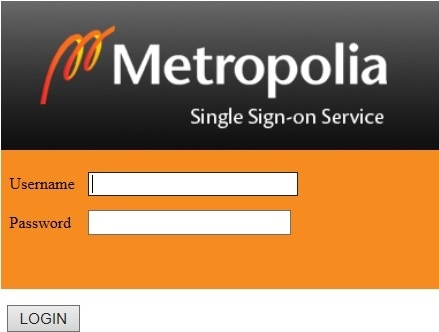 4. Select "Redeem Card" in the left panel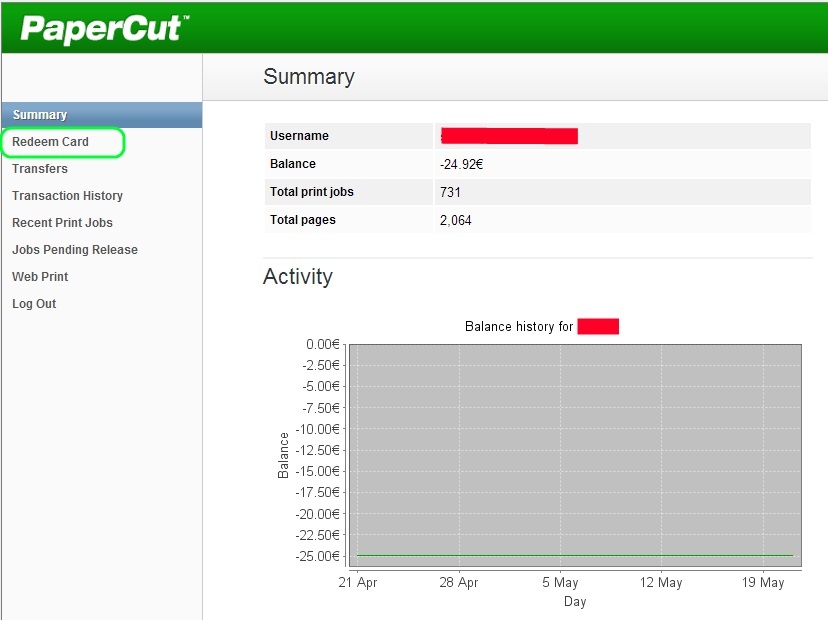 5. Type the code printed on the top-up card in the "Card number" field and click on the grey "Redeem Card" button. If you receive the message that the code has already been activated or is in use, check "Summary" as instructed in item 8. The value may already have been added to your account.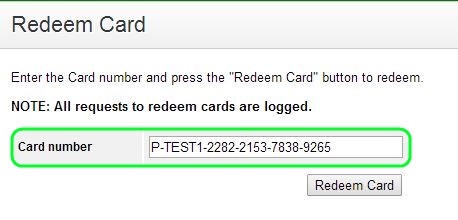 6. When the value has been added to your account, the screen displays the message: "The value associated with this card has been successfully applied to your account."
7. Select "Summary" in the upper left corner of the page to check the value. The value is shown in the middle of the screen under your user ID.  


  
8. Remember to log out by selecting "Log out" in the left panel.

PaperCut - Arvoliput selaimella
Skip to end of metadata
Go to start of metadata
#trackbackRdf ($trackbackUtils.getContentIdentifier($page) $page.title $trackbackUtils.getPingUrl($page))
You must log in to comment.