Metropolia Templates
Info
These instructions apply to computers that are maintained by Metropolia in Metropolia premises. In OMA you can find templates for your own computer or when working remotely on a Metropolia laptop.
How to use Metropolia templates (Powerpoint templates, letter templates, thesis templates)
1. Open Powerpoint or word, click File -> New -> My templates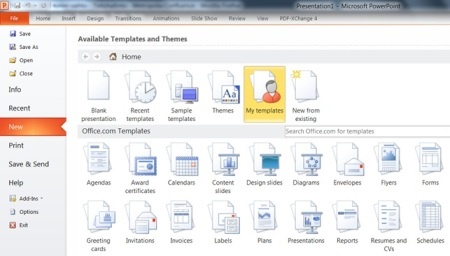 2.Choose the right Template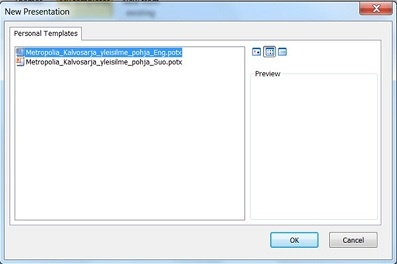 3. Activate Template by clicking "Enable Editing" and there you go.

#trackbackRdf ($trackbackUtils.getContentIdentifier($page) $page.title $trackbackUtils.getPingUrl($page))
You must log in to comment.