FAQ - Audio and Video Conferencing and Lectures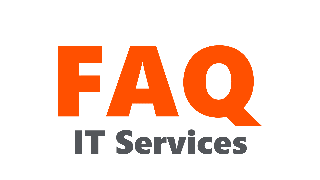 Couldn't find the solution you were looking for?
We warmly welcome feedback that helps us develop our FAQ pages even better. If you can't find a question-answer pair related to your problem or an existing answer is incomplete, please let us know in your service request.
Restart your computer and the device where the issue is occurring. Try the function again.

If the function you are attempting is happening in a web browser, try the function again in an incognito or private window and in a different browser.

Try searching for a solution on the site of the IT Services by using the following search methods:

navigation menu of the site (on the left)
search machine of the wiki (right upper corner)
a general search engine, for instance Google Search
If the problem is not resolved, please contact the helpdesk according to best practices. Always include a full screen screenshot of the issue in your service request.
#trackbackRdf ($trackbackUtils.getContentIdentifier($page) $page.title $trackbackUtils.getPingUrl($page))
You must log in to comment.