Copy card activation
If your copy card is lost, contact Helpdesk immediately. Helpdesk deactivates your card so that the finder cannot use it.
To use multifunction devices you need a copy card. Copy card helps to you authenticat quickly at the device. It does not itself contain the credit.
Many RFID cards can be used to authenticate at multifunction devices. Included are:
HSL travel card (The travel credit is not used when copying or printing.)
Metropolia library card
A copy card purchased at Metropolia Library
Metropolia ID card
1. Active your RFID card by associating it with your Metropolia user ID.
2.  Touch the card reader with your copy card.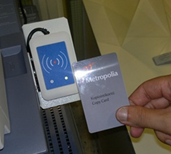 3. Enter your Metropolia user ID and password using the touch screen. Keep in mind information security when entering your information.

4. If you mistype your password, the screen displays the message "Unable to associate card with user: Invalid login." Enter your password again.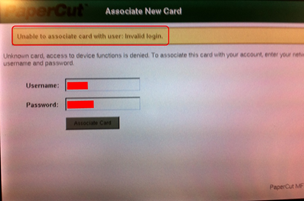 5. When the card is successfully activated, the screen displays the message: "Card association successful."
6.   Log out of the multifunction device by pressing the FC button twice.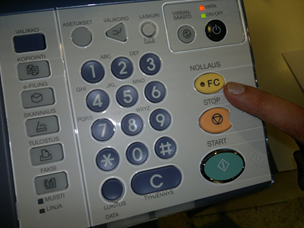 7.   Your copy card is now activated and associated with your Metropolia user ID.


Kopiokortin käyttöönotto
Skip to end of metadata
Go to start of metadata
You must log in to comment.