Converting 2-sided into 1-sided, Mozilla Firefox
1. From right corner select menu and from there Print...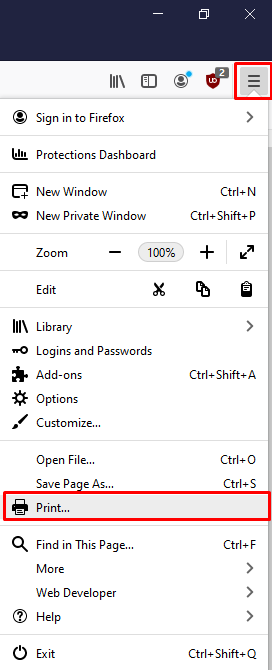 2. Select Print.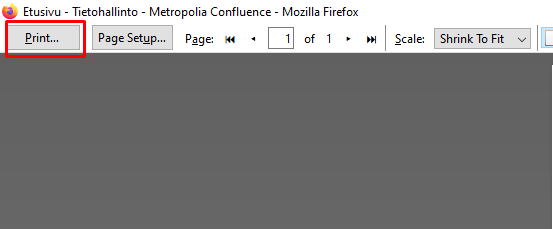 3. From print window select Preferences.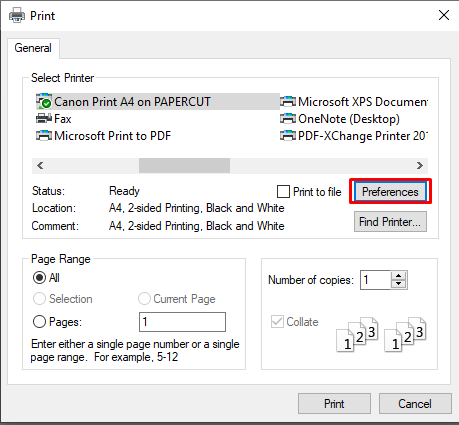 4. From Basic Settings tab find 1-sided/2-sided/Booklet Printing: and select 1-sided Printing.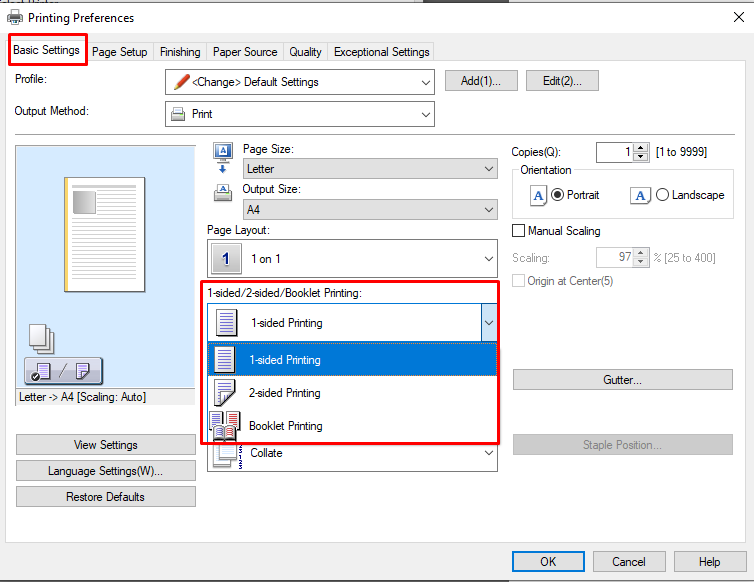 5. Now you can print normally.
From tab Page Setup you can choose paper size.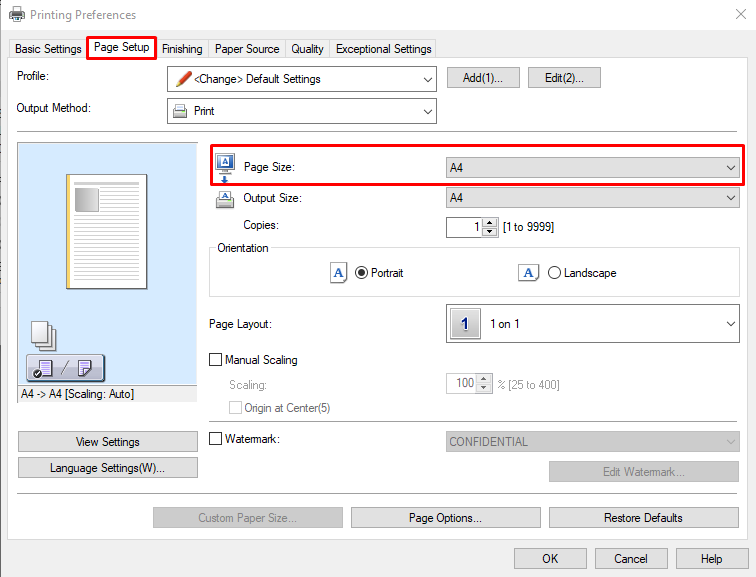 Skip to end of metadata
Created by

Unknown User (tuomahai)

, last modified by

Unknown User (perttuap)

on 7.9.2021
Go to start of metadata
#trackbackRdf ($trackbackUtils.getContentIdentifier($page) $page.title $trackbackUtils.getPingUrl($page))
You must log in to comment.