Google Kuvat/Photos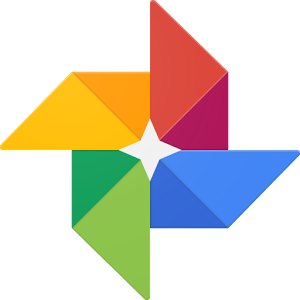 Kuvat/Photos on valokuvien varastoimiseen ja jakeluun kehitetty sovellus, jonka Google-yhtiö irrotti Google+-yhteisöpalvelustaan itsenäiseksi sovellukseksi keväällä 2015. Seuraavana vuonna Google lopetti entisen kuvapalvelunsa Picasan kehittämisen ja ryhtyi ohjaamaan siihen varaamiaan resursseja Photosiin. 
Google tarjoaa Photosin käyttäjille rajattoman määrän varastotilaa, kunhan kuvat ovat alle 16 megapikselin kokoisia ja videot alle 1080p.
Photos pystyy myös analysoimaan kuvien sisältöä ja jakamaan otoksia ryhmiin niissä esiintyvien henkilöiden, paikkojen ja esineiden mukaan. Sovellus kykenee löytämään haulla otokset, joissa on esimerkiksi Eiffelin torni. 
Osoite - Address
Kirjallisuutta - Literature
Videoita - Videos
Käyttöehdot - Terms of Service
Sovellus kuuluu Metropolian virallisiin työ- ja opiskeluvälineisiin.
Metropolian opiskelijat ja henkilökunnan jäsenet käyttävät palvelua Metropolia-tunnuksillaan. Linkit oppaisiin.
Käyttäjätukea antaa Metropolian tietohallinnon Helpdesk.  
Sovellusta Metropolian töihin käytettäessä on noudatettava Metropolian pilvipalveluehtoja.
Pilvipalvelujen tietoturvallinen käyttö.
---
The application belongs to the authorized work and study tools in Metropolia.
Metropolia students and staff members use the service with their Metropolia accounts. Links to guides. 
User support is provided by the Metropolia IT Services Helpdesk. 
Terms of Service of Metropolia cloud services must be applied by each user.  
Skip to end of metadata
Go to start of metadata
#trackbackRdf ($trackbackUtils.getContentIdentifier($page) $page.title $trackbackUtils.getPingUrl($page))
You must log in to comment.