Google Maps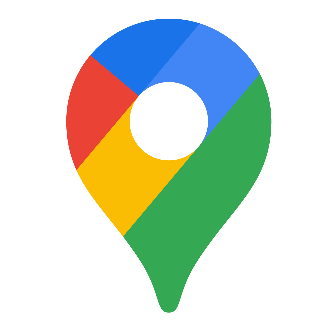 Suomeksi
Google Maps on Googlen kehittämä  karttapalvelu, joka auttaa navigoinnissa, paikasta toisen siirtymisessä ja paikallisten yritysten löytämisessä. Palvelu tarjoaa tiekarttojen lisäksi satelliitista otettuja ilmakuvia. Kummastakin saa esiin Googlen auton kuvaamia 360 asteen katunäkymiä (street view) siirtämällä Street view -ikoni haluttuun kohtaan.   
Google on viime vuosina laajentanut Maps-palveluaan siten, että näkymiä saa myös erityskohteista kuten merenpohjista, luontokohteista ja tunnettujen rakennusten sisätiloista. Mapsin sisartuote Earth tarjoaa monipuolisepia ominaisuuksia  kuten kolmiulotteisia näkymiä. 
In English
Google Maps is a web mapping service developed by Google. It offers satellite imagery, street maps, 360° panoramic views of streets (Street View), and route planning for travelling.
Osoite - Address
Kirjallisuutta - Literature
Videoita - Videos
Käyttöehdot - Terms of Service
Sovellus kuuluu Metropolian virallisiin työ- ja opiskeluvälineisiin.
Metropolian opiskelijat ja henkilökunnan jäsenet käyttävät palvelua Metropolia-tunnuksillaan. Linkit oppaisiin.
Käyttäjätukea antaa Metropolian tietohallinnon Helpdesk.  
Sovellusta Metropolian töihin käytettäessä on noudatettava Metropolian pilvipalveluehtoja.
Pilvipalvelujen tietoturvallinen käyttö
Google Workspace jakaa keräämiään tietoja Google-yhtiön sisällä tai myös muille yhtiöille.
---
The application belongs to the authorized work and study tools in Metropolia.
Metropolia students and staff members use the service with their Metropolia accounts. Links to guides. 
User support is provided by the Metropolia IT Services Helpdesk. 
Terms of Service of Metropolia cloud services must be applied by each user.  
Google Workspace shares collected data internally or also with third-party companies. 
Skip to end of metadata
Go to start of metadata
You must log in to comment.