...
6.    Syötä kirjastosta ostamassasi arvolipukkeessa näkyvä koodi "Card number" -kenttään ja klikkaa harmaata "Redeem Card" -painiketta.
HUOM: Jos laite ilmoittaa, että koodi on jo aktivoitu/käytössä, tarkista kohdan 8 mukaan "Summary". Arvo voi olla jo lataantunut sinulle.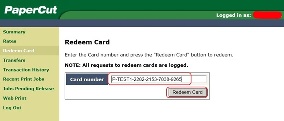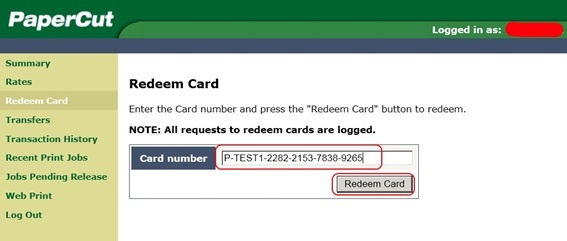 7.    Kun arvo on lisätty onnistuneesti käyttäjätunnuksellesi, ilmestyy ruudulle teksti: "The value associated with this card has been successfully applied to your account.".
...