Printing a booklet
You must be careful with the settings in creating a booklet. The settings cannot be set in Adobe Reader. They must be set in the print driver instead.
1) In the File menu, select Print.
If you want to print a document to a booklet, select the correct printing size in the settings.
If the booklet is to be size A4, select print queue A3 (Canon Color Print A3 or Canon Print A3). E.g. scores.

If the booklet is to be size A5, select print queue A4 (Canon Color Print A4 or Canon Print A4). E.g. program booklets.
When printing a job, settings cannot be selected directly in Adobe Reader but in printer driver instead.
...
In

File / Tiedosto

menu, select

Print / Tulosta

.
Do not use Adobe Reader's "Page Sizing & Handling" options but instead, select

Properties
...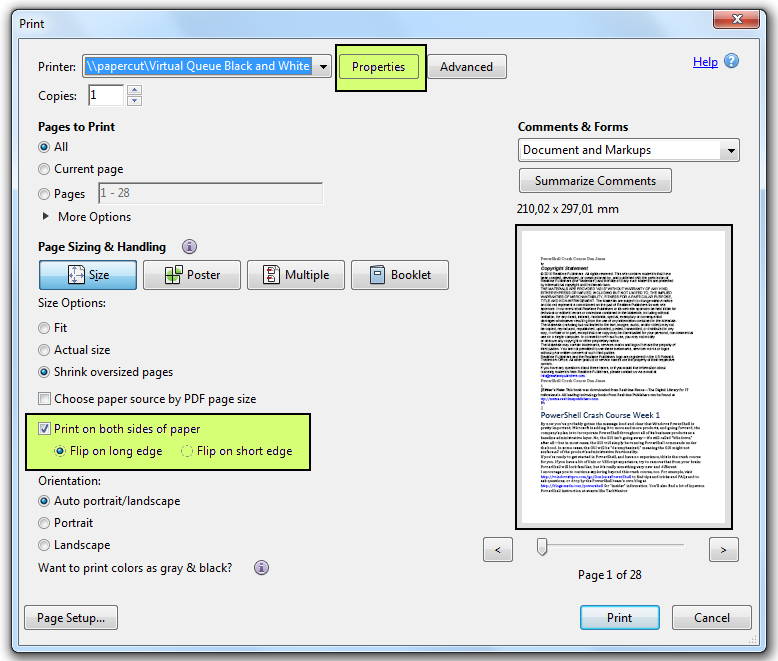 Image Removed
3) Select Finishing tab.
...
/ Ominaisuudet

.






In

2-sided Printing

/ 2-puolinen tulostus

, select
...
Booklet / Vihkotulostus

, highlighted
...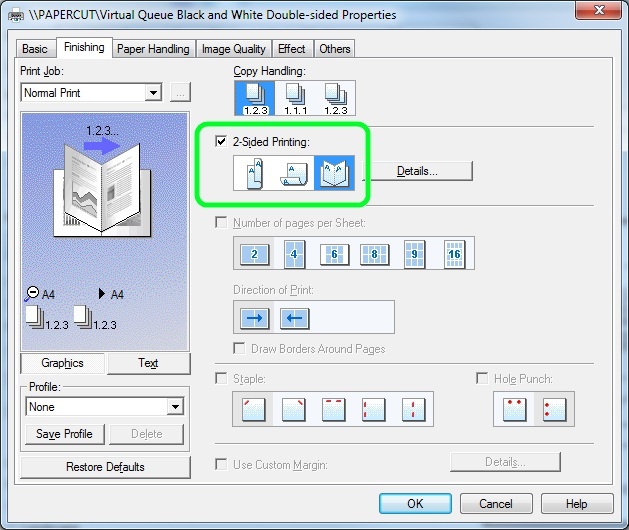 Image Removed
5) Click on OK and then print as usual from the program window.
in blue.






Select Booklet / Vihko > Saddle stitch / Satulanidonnan asetus.
- Nothing (default)
- Only layout
- Layout + Saddle stitch
Image Added>



End with

OK

and

Print

.