Suomeksi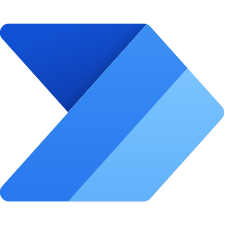 Image RemovedPower Automate (ent. Flow) on selainpohjainen tiedonhallintasovellus, jonka Microsoft julkaisi suurelle yleisölle lokakuun viimeisenä päivänä 2016.   Sillä pystyy automatisoimaan tietojen siirtoa eri sovellusten välillä. Ohjelmaan asennetaan käskyjä, jotka määräävät, mitä tiedolla tehdään. Tyypillinen komento on esimerkiksi "siirrä Twitterissä suosikeiksi merkitsemäni viestit automaattisesti Microsoftin Onedriveen".
Power Automaten ilmaisversiolla pystyy teettämään korkeintaan 750 siirtoa 30 päivässä. Kiivaampaa käyttöä varten on lunastettava maksullinen painos, joiden kuukausihinnat alkavat viidestä dollarista.
Sovelluksesta on saatavana myös Android- ja iOS-versiot. 
Power Automaten kilpailijoihin kuuluvat muun muassa IFTTT ja Zapier. 
In English
Power Automate (formerly Flow) is an information managment tool which enables users to automate workflows between apps. With a few clicks you may for instance capture tweets and lift them onto another application.
The tool is available for desktop, Android and iOS.  
Osoite - Address
Kirjallisuutta - Literature
Videoita - Videos
Käyttökohteita - Targets of use
tiedonkeruu - collecting of data

tiedontallennus - storing of data

tapahtumiin ilmoittautuminen - enrolling in happenings
...
...