Microsoft Stream
Suomeksi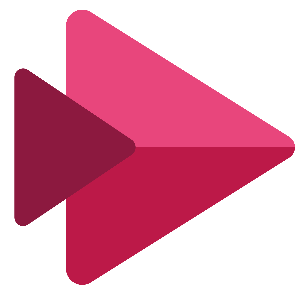 Microsoft Stream on palvelu, jossa organisaation jäsenet pystyvät julkaisemaan, katsomaan ja jakamaan videoita. Niitä kykenee myös kommentoimaan. Lisäksi kommenteja voidaan kiinnittää tiettyyn osaan videota. 
Stream kuuluu Microsoftin oppilaitoksille suuntaamaan Office 365 Education -sovelluskokoelmaan. Metropolian opiskelijat ja henkilökunta käyttävät Office Onlinen sovelluksia Metropolia-käyttäjätunnuksillaan. He voivat ladata maksutta käyttöönsä myös Office-paketin työpöytäversion. Latausopas. 
English
Microsoft Stream is an Enterprise Video service where people in your organization can upload, view, and share videos. You can share recordings of classes, meetings, presentations, training sessions, or other videos that aid your team's collaboration. Stream also makes it easy to share comments on a video, tag timecodes in comments and descriptions to refer to specific points in a video.
Osoite - Address
Kirjallisuutta - Literature
Videoita - Videos
Käyttökohteita - Targets of use
oppaat - guides
luennot - lectures
uutiskatsaukset - news reviews  


Käyttöehdot - Terms of Service
Sovellus kuuluu Metropolian virallisiin työ- ja opiskeluvälineisiin.
Metropolian opiskelijat ja henkilökunnan jäsenet käyttävät palvelua Metropolia-tunnuksillaan. Linkit oppaisiin.
Käyttäjätukea antaa Metropolian tietohallinnon Helpdesk.  
Sovellusta Metropolian töihin käytettäessä on noudatettava Metropolian pilvipalveluehtoja.
Pilvipalvelujen tietoturvallinen käyttö.
---
The application belongs to the authorized work and study tools in Metropolia.
Metropolia students and staff members use the service with their Metropolia accounts. Links to guides. 
User support is provided by the Metropolia IT Services Helpdesk. 
Terms of Service of Metropolia cloud services must be applied by each user.  
Skip to end of metadata
Go to start of metadata
#trackbackRdf ($trackbackUtils.getContentIdentifier($page) $page.title $trackbackUtils.getPingUrl($page))
You must log in to comment.