Microsoft Power BI
Suomeksi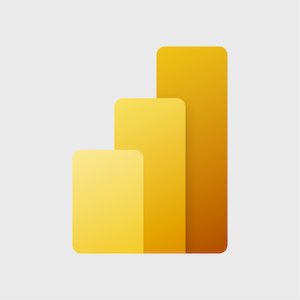 Power BI on vuorovaikutteinen datan visualisointiohjelma, jonka Microsoft-yhtiö julkaisi vuonna 2014. Sillä tehdään koontinäyttöjä, raportteja ja suorituskykyilmaisimia reaaliajassa. BI tulee sanoista business intelligence, liiketoimintatieto. 
Power BI kuuluu yhtiön Office Online -toimistosovelluspakettiin. Office Onlinen sovelluksia sisältyy myös oppilaitosten käyttämään Microsoft Office 365 Education -kokoelmaan. 
Selainpohjaisella versiolla voi työskennellä siellä, missä verkkoselain on käytettävissä, eikä ohjelmaa tarvitse asentaa omalle tietokoneelle. Power BI vaatii toimiakseen vähintään Windows 10 -käyttöjärjestelmän. 
Metropolian opiskelijat ja henkilökunta käyttävät Office Onlinen sovelluksia Metropolia-käyttäjätunnuksillaan. He voivat ladata maksutta käyttöönsä myös Office-paketin työpöytäversion. Latausopas. 
In English
Power BI is a browser-based interactive data visualization software, published by Microsoft in 2014. You may create dashboards, reports and key performance indicators on it. It requires Windows 10 to run. 
It is part of Microsoft's Office Online suite. It is also included in Microsoft Office 365 Education suite which is used by academic institutions.
Working with the browser based version is possible wherever a web browser can be used. The program does not require installation on the local computer.
Metropolia staff and students use Office Online with the Metropolia user IDs. They can also download free for their own use the desktop version of the Office package. Download instructions.
Osoite - Address
Kirjallisuutta - Literature
Yhteisöjä - Communities
Videoita - Videos
Käyttökohteita - Targets of use
reportointi - reporting
analysointi - analyzing
Käyttöehdot - Terms of Service
Sovellus kuuluu Metropolian virallisiin työ- ja opiskeluvälineisiin.
Metropolian opiskelijat ja henkilökunnan jäsenet käyttävät palvelua Metropolia-tunnuksillaan. Linkit oppaisiin.
Käyttäjätukea antaa Metropolian tietohallinnon Helpdesk.  
Sovellusta Metropolian töihin käytettäessä on noudatettava Metropolian pilvipalveluehtoja.
Pilvipalvelujen tietoturvallinen käyttö.
---
The application belongs to the authorized work and study tools in Metropolia.
Metropolia students and staff members use the service with their Metropolia accounts. Links to guides. 
User support is provided by the Metropolia IT Services Helpdesk. 
Terms of Service of Metropolia cloud services must be applied by each user.  
Skip to end of metadata
Go to start of metadata
#trackbackRdf ($trackbackUtils.getContentIdentifier($page) $page.title $trackbackUtils.getPingUrl($page))
You must log in to comment.